v shaped wire sieving basket
| | |
| --- | --- |
| Category: | Wedge Wire Screen Basket |
| Material: | stainless steel 304,304L,304HC,316,316L,321,430 or as per your request. |
| Properties: | wedge wire screen basket |
| Application: | water-treatment , water well drilling ,oil well drilling ,mineral processing, coal-cleaning plant |
if you are interested in receiving more information or have a question regarding any of our products please fill out the form above and we will contact you within 24-48 hours.

Email:sales@ubowedgewire.com

Author: Maria
Details of v shaped wire sieving basket
V shaped wire sieving basket as centrifugal liners which require external supports and also self-supporting balanced baskets for the centrifuge manufacturers. These V shaped wire sieving baskets are more complex than the other types of screens requiring extra strength to withstand the stresses of centrifuge dryers. These baskets are typically used in mineral processing for coal, potash, salt, sand, pulp,paper and a variety of chemicals. They are also used for refuse removal from oil and gas drillers.
Benefits of v shaped wire sieving basket
High shive and stickies removal efficiency.
Maximized flow capacity.
Durable,extended operating life.
Application flexibility.
Dimensional accuracy.
Usage of v shaped wire sieving basket
Be suitable for all kinds pressure screen in pulp making system and paper making system.
Our Industrial Wedge Wire Screens Cylindrical has been exported to India, Bangladesh, Iran and other countries. All the customers satisfy with our products with a high quality and competitive price. We also can produce the products according to your detailed requirements with drawings.
Feature of v shaped wire sieving basket
variety and full range of sizes meet the requirements of different coals type, different coals quality; size accurately, the error is small, fixed bolt hole does not appear the wrong eye, partial eye phenomena, to make installment saving time and effort ; welding quality is good, solid structure, does not appear screen welding open, cracking phenomena; uniform screen sewn, smooth screen surface, high opening rate.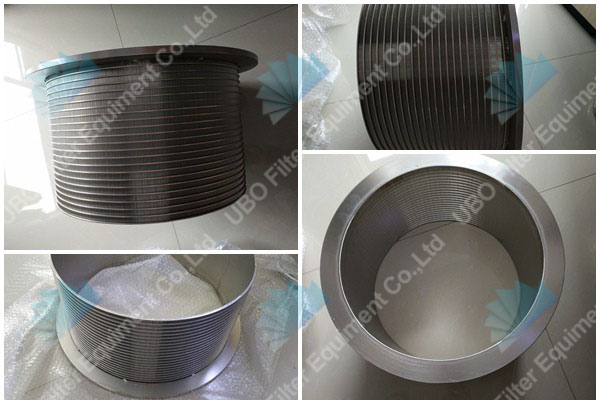 Specifications of v shaped wire sieving basket:

Outside Diameter

Profile

wire

Rod

wire

Rod

quantity

Slot

size

Length

DN

Inch

mm

mm

mm

mm

mm

20

3/4

26.9

1.5*2

2*3

12

0.1~0.25

45~3000

25

1

33.7

1.5*2

2*3

14

0.1~0.25

45~3000

32

1~1/4

42.4

1.5*2

2*3

16

0.1~0.25

45~3000

40

1~1/2

48.3

1.5*2

2*3

16

0.1~0.25

45~3000

50

2

60.3

1.5*2

2*3

18

0.1~0.5

45~3000

65

2~2/2

76.1

1.5*2

2*3

20

0.1~0.5

45~3000

80

3

88.9

1.8*2.5

2*3

24

0.1~0.5

45~3000

100

4

114.3

1.8*2.5

2*3

30

0.5~2

1000~6000

125

5

139.7

2.3*2.7

2*3

36

0.5~2

1000~6000

150

6

168.3

2.3*2.7

3*5

44

0.5~2

1000~6000

200

8

219.1

3.3*4.5

3*4.7

56

0.5~2

1000~6000

250

10

273

3.3*4.5

4*6

66

0.5~2

1000~6000

300

12

323.9

3.3*4.7

4*6

72

0.5~2

1000~6000

350

14

355.6

3.7*5

4*6

80

0.5~2

1000~6000

400

16

406.4

1.5*2

2*3

94

0.1~2

1000~6000

450

18

457

2*3

4*5

112

0.1~2

500~400

500

20

508

2*3

4*5

124

0.1~2

500~400

550

22

559

2*3

4*5

140

0.1~2

500~400

600

24

610

2*3

4*5

156

0.1~2

500~400

Siot:0.1mm~2mm Tolerance:0.05
Packaging and Transportation of v shaped wire sieving basket: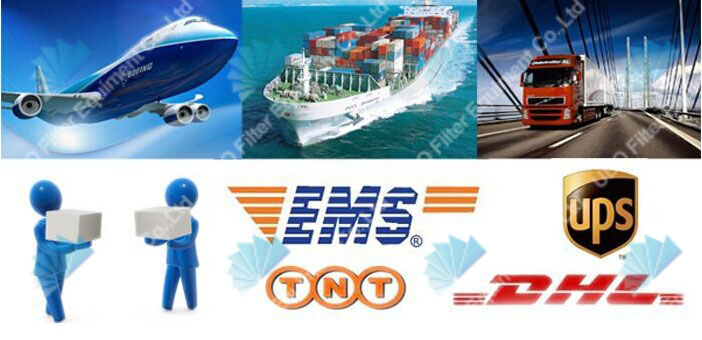 You may also be interested in the following product(s)