welded wedge wire cylinder screen for industry
| | |
| --- | --- |
| Category: | Wedge Wire Application |
| Material: | stainless steel 304,304L,304HC,316,316L,321,430 or as per your request. |
| Properties: | wedge wire screen |
| Application: | water treatment, oilfield, mining, food industry, chemical industry, papermaking industry, decoration. |
if you are interested in receiving more information or have a question regarding any of our products please fill out the form above and we will contact you within 24-48 hours.

Email:sales@ubowedgewire.com
Details of welded wedge wire cylinder screen for industry
This wide range of welded wedge wire cylinder screen with slot widths from 0.05mm (50 microns) and open areas from 2% through to 40.0% provides solutions for many filtering and separation applications.

They are either fabricated in flat panels with V-sectioned profiled wire arranged in a parallel form and resistance welded to a number of support cross rods or by winding a continuous V-sectioned extruded wire helicoidally onto support bars in the form of a cylinder and welded at each intersection.

The composition of wires and supports can be of different shapes, sizes and materials for different applications where temperature, pressure and applicable conditions prevail such as abrasion and corrosion.

One of the important features of wedge wire screen for filtering and separation is the continuous aperture or "slot", which automatically provides a large open area guaranteeing a very low pressure drop through the filtering surface with a low tendency to blind or clog.

"Slot widths" are very precise, but more so with looped wedge wire. This type being used for starch screens for the extraction of corn starch

Due to the wires being wound close together and the large number of welds, wedge wire screens are inherently strong and able to provide extended life in such areas as industrial waste treatment.

The continuous aperture and triangular wire section ensures there are only two particle contact points, which minimizes the risk of blinding and clogging.

Segmental wedge wire screen floors can be designed for individual requirements in terms of finish, number of segments and diameters for the needs of the brewing and sugar industry.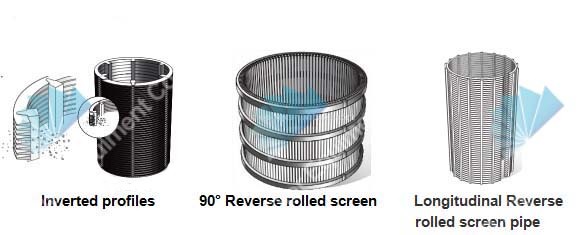 Feature of welded wedge wire cylinder screen for industry
Excellent resistance to abrasion, exceptional flow characteristics and superior solid removal makes the guangxing manure separator perfect for any manure system application. The automated Clean in Place (CIP) cleaning system reduces screen clogging ensuring constant material processing rates.
Applications of welded wedge wire cylinder screen for industry
Food Processing: used for cleaning fruits and vegetables prior to processing or for the reduction of BOD and TSS in the wastewater discharge from the plant. Flow capacities up to 2500 gpm depending upon solid content and screen size.

Sewage and Septic: effective at removing non bio-degradable materials and hair from septic, sewage and digester waste. Setup as a permanent receiving station the unit has reduced operators waste sludge costs by 30%.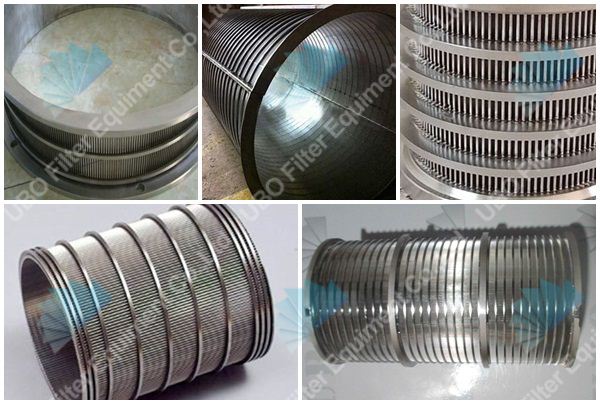 Specifications of welded wedge wire cylinder screen for industry:
SLOT

(INCH)

LENGTH

(m)

WIDTH

(m)

COLLAPSE

STERENG

(PSI)

TENSILE

WEIGHT

(TON)

WRAP

(thick*deep)

(mm)

RODS

(mm)

0.04

1-6

0.5-2

395

6

2.2*3.0

3.8mm/22

0.04

1-6

0.5-2

395

6

2.3*3.0

3.8mm/22

0.04

1-6

0.5-2

252

8

2.3*3.5

3.8mm/32

0.01

1-6

0.5-2

399

10.5

3.0*5.0

3.8mm/48

0.02

1-6

0.5-2

370

10.5

3.0*5.0

3.8mm/48

0.04

1-6

0.5-2

323

10.5

3.0*5.0

3.8mm/48

0.01

1-6

0.5-2

206

11

3.0*5.0

3.8mm/50

0.02

1-6

0.5-2

191

11

3.0*5.0

3.8mm/50

0.04

1-6

0.5-2

167

11

3.0*5.0

3.8mm/50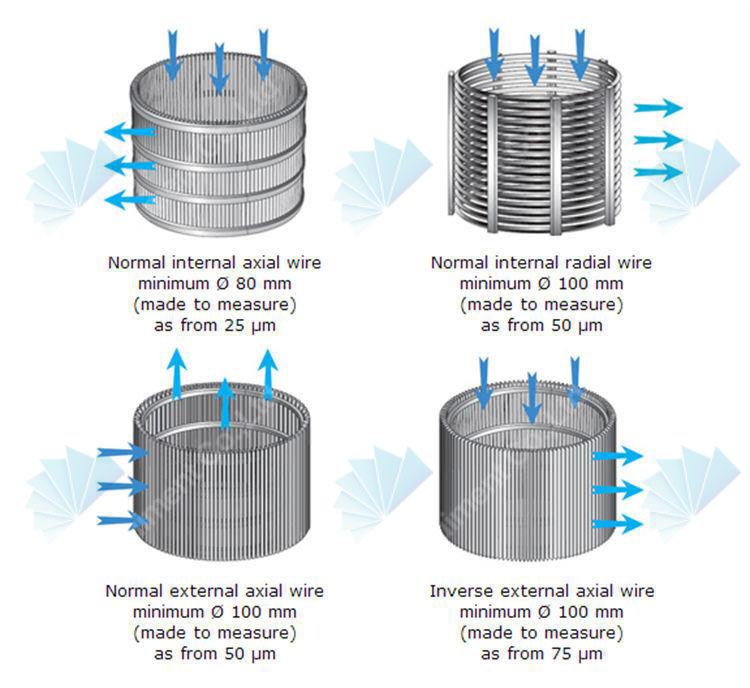 Packaging and Transportation of welded wedge wire cylinder screen for industry: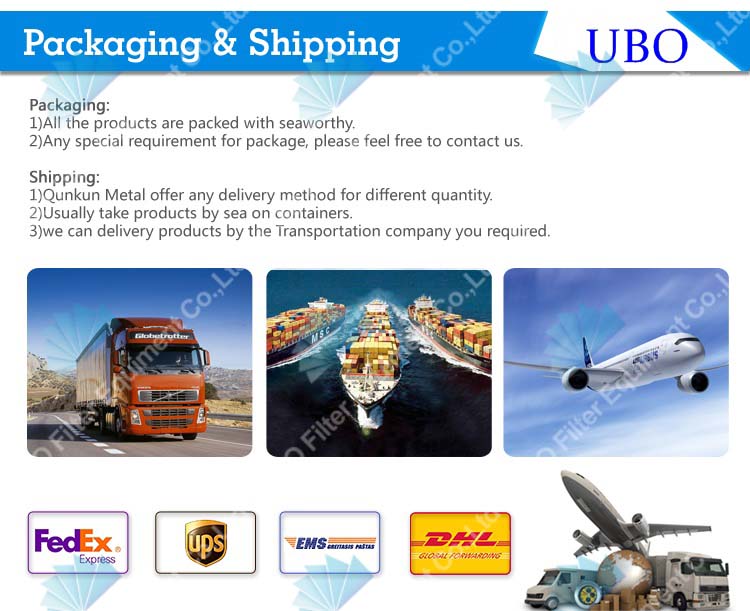 You may also be interested in the following product(s)