Wedge wire basket for mine
| | |
| --- | --- |
| Category: | Wedge Wire Application |
| Material: | stainless steel |
| Properties: | wedge wire screen |
| Application: | filtration/industry |
if you are interested in receiving more information or have a question regarding any of our products please fill out the form above and we will contact you within 24-48 hours.

Email:sales@ubowedgewire.com
Details of Wedge wire basket for mine
Wedge Wire Screen for mine is a kind of metal mesh components for sifting and filtering. Widely used for sifting, filtering, drying, etc. Wedge wire screen offers high strength and conveying strength, can be made into different sifting and filtering devices.
Features ofWedge wire basket for mine
Variety and full range of sizes meet the requirements of different coals type, different coals quality; size accurately, the error is small, fixed bolt hole does not appear the wrong eye, partial eye phenomena, to make installment saving time and effort ; welding quality is good, solid structure, does not appear screen welding open, cracking phenomena; uniform screen sewn, smooth screen surface, high opening rate.
Application of Wedge wire basket for mine
Wedge wire screen basket is mainly used in mine, coal, petroleum, fertilizer, grains, environmental protection, also used as filtering screen for petroleum and screen for salt.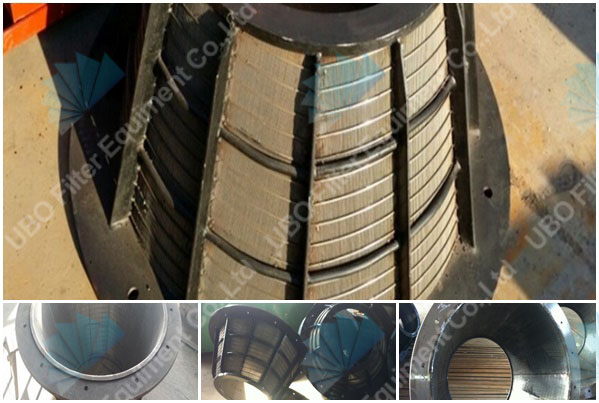 Specifications of Wedge wire basket for mine:
wedge wire screen material:

Stainless steel wiresteel wire, iron wire,galvanized wire,titanium wire, nickel wire

wedge wire screen production range:

triangel wire size:

1.5X2.5mm,2.2X3.5mm, 3.0X4.0mm,3.0X4.5mm,3.0X5.5mm,3.5X5.0mm

support rod:

triangle wire: 3.0X4.0mm,3.0X5.5mm,3.5X5.0mm,5.0X10.0mm

round wire: 2.5-5.0mm

flat wire :1.8X10.0mm,2.0X10.0mm,3.0X10.0m

wedge wire width: 2.2-3.0mm,height 4.5-5.5mm

wedge wire screen varieties:

Screen sheet, screen plate ,screen basket ,Cylinder Screen ,Arc Screen ,Screen pipe

wedge wire screen performance:

Easy to leak, wear and corrosion resistance. Mesh wire cross section is trapezoidal.

Under the narrow gap width, Sieve slit uniform, stable welding quality, high opening, long life, has high strength, stiffness and load capacity.

wedge wire screen usage:

Mine,water filter pipe,coal screen,screen basket for centrifuge


Packaging and Transportation of Wedge wire basket for mine:
wedge wire screen paking:packed in wooden cases,boxes lined with waterproof material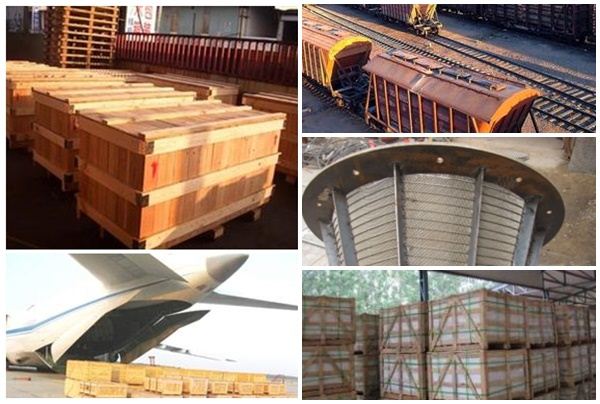 You may also be interested in the following product(s)