Pipe Based Lateral Screen for exchange resin
| | |
| --- | --- |
| Category: | Wedge Wire Application |
| Material: | SS 304,316,316L, Stainless steel and carbon steel. |
| Properties: | Wedge Wire Screen |
| Application: | waste water filtration, pulp and paper as well as mineral processing applications. Wedge wire or profile screen half cylinders can be added to an aug |
if you are interested in receiving more information or have a question regarding any of our products please fill out the form above and we will contact you within 24-48 hours.

Email:sales@ubowedgewire.com
Details of Pipe Based Lateral Screen for exchange resin
Pipe Based Lateral Screen is made of V shaped stainless steel wire. It has flow area.water distribution uniformity, the high mechanical strength, temperature,pressure,anti aging, anti corrosive has been greatly enhanced. Stainless steel wire around the space under the index finger to the size of the design.
Applications for Pipe Based Lateral Screen for Exchange Resin:
Pipe based lateral screen are applied in deep well pump to dive the water pump, in the water-treating equipment, the environmental protection, the sea water transforms into the industrial water and life use water desalination treatment, running water treatment, water softening treatment; the petroleum industry, the petroleum product terminal filters; and the chemical acid, the alkali liquid filters, the ethyl alcohol and the organic solution recycling filters.
Features for Pipe Based Lateral Screen for Exchange Resin:
1) Screens with high open area are more suitable for the construction of high-quality water wells, oil wells and gas wells.
2) Low cost operation.
3) Reduce the abrasion of the pump.
4) Extend the life span of well.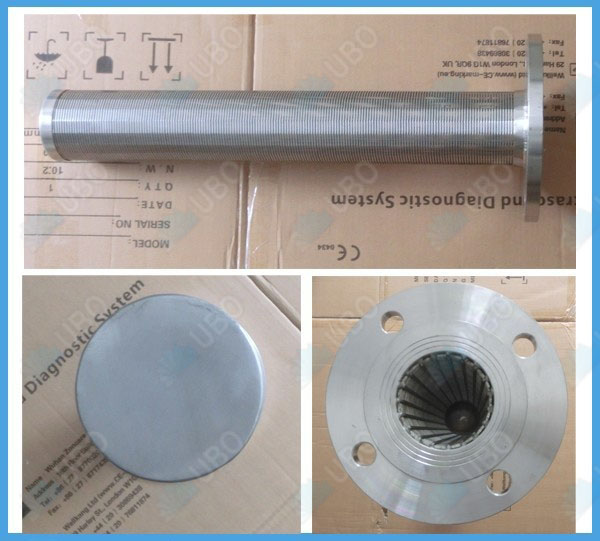 Specifications of Pipe Based Lateral Screen for exchange resin:

| | |
| --- | --- |
| Diameter (mm) | Φ20, Φ50, Φ53, Φ57, Φ60, Φ65, Φ70, Φ75, Φ80, Φ100, Φ125, Φ200, Φ245, Φ300, Φ320, Φ360, Φ400, Φ450, Φ500, Φ550, Φ600, max. 1200 |
| Slot (mm) | 0.010, 0.015, 0.02, 0.05, 0.1, 0.15, 0.2, 0.25, 0.3, 0.5......15 ... |
| Length (mm) | 50~6000 |
| Material | stainless steel (AISI 304, 316, 316L...), low carbon steel, low carbon steel galvanized zinc, steel treated with plastic spraying |
| Flange | according to your special requirement |
Packaging and Transportation of Pipe Based Lateral Screen for exchange resin: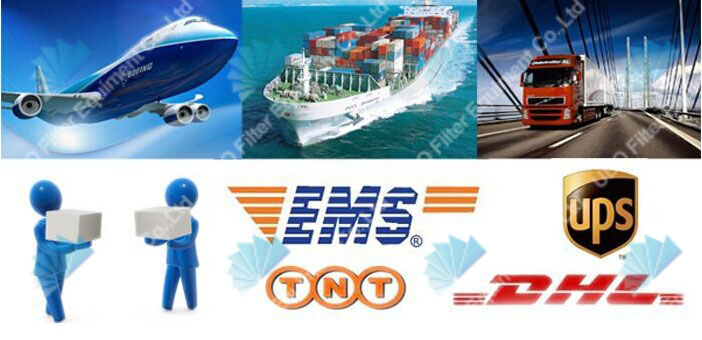 You may also be interested in the following product(s)