high quality Centrifuge Screw Press Screen filte
| | |
| --- | --- |
| Category: | Wedge Wire Pipe&Cylinder |
| Material: | stainless steel 304,304L,304HC,316,316L,321,430 or as per your request. |
| Properties: | Screw Press Screen |
| Application: | water-treatment , water well drilling ,oil well drilling ,mineral processing, coal-cleaning plant |
if you are interested in receiving more information or have a question regarding any of our products please fill out the form above and we will contact you within 24-48 hours.

Email:sales@ubowedgewire.com
Details of high quality Centrifuge Screw Press Screen filte
Cylinder wedge wire screens are available for both externally-fed (flow from outside to inside) and internally feed applications. Externally-fed cylinders can be manufactured without requiring a weld seam up to about 36" OD, larger diameters must be fabricated. Internally-fed cylinders are fabricated to customer's requirements.
Application for high quality Centrifuge Screw Press Screen filte:
The wedge wire screen or strainer is a kind of filtered water tubing with the perforation. It can use with the deep well pump, dive the water pump, also may use in the water-treating equipment, the environmental protection, the sea water transforms into the industrial water and life use water desalination treatment, running water treatment, water softening treatment, also used in the petroleum industry as fittings for the petroleum product terminal filters and the chemical acid, the alkali liquid filters, the ethyl alcohol and the organic solution recycling filters.
Features for high quality Centrifuge Screw Press Screen filte:
Original differential rotation screen design:
The external rotating cylindrical screen means that a fresh filtration surface is constantly presented in the thickening zone, realizing high filtration performance and allowing a high degree of thickening over a short distance. Further, the external rotating cylindrical screen means a uniform and tightly consolidated cake layer is formed within the press dewatering zone and that the cake has a lower water content comparing to a fixed external cylinder type screw press.
High separation wedge wire screen:
Maintaining a high aperture ratio and high degree of strength, the wedge wire screen can separate sludge quickly and maintain a fast filtration speed. In addition, the wedge wire screen does not clog easily and can be efficiently washed and cleaned using small quantities of water.
Water content control system:
The screw press equipped with a constant feed pressure control system which maintains the solid matter load at a constant figure. This allows a consistent recovery rate of suspended solids in the effluent and a consistent water content in the dewatered cake.
Technology for high quality Centrifuge Screw Press Screen filte:
Manfre introduce advanced korea technology , the construction method used is the latest, ultra clean TiG and plasma welding system. This method of construction guarantees cartridge integrity, eliminating the risk of bypass and the presence of extractables derived from any bonding agents.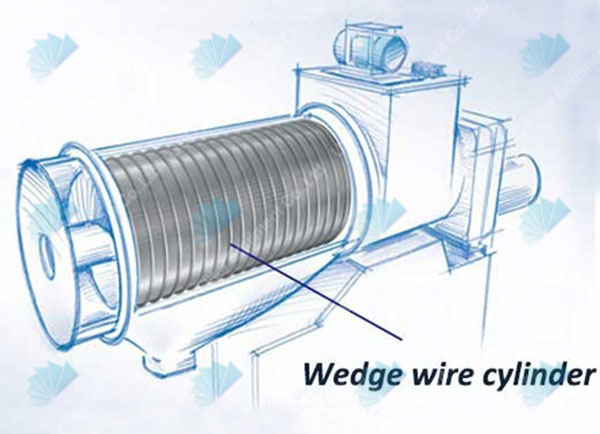 Specifications of high quality Centrifuge Screw Press Screen filte: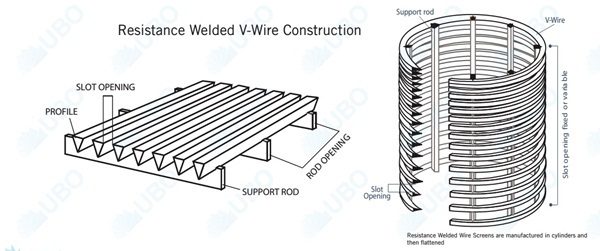 Outside Diameter

Profile wire

Rod wire

Rod quantity

Slot size

Length

DN

Inch

mm

mm

mm

mm

mm

20

3/4

26.9

1.5*2

2*3

12

0.1~0.25

45~3000

25

1

33.7

1.5*2

2*3

14

0.1~0.25

45~3000

32

1-1/4

42.4

1.5*2

2*3

16

0.1~0.25

45~3000

40

1-1/2

48.3

1.5*2

2*3

16

0.1~0.25

45~3000

50

2

60.3

1.5*2

2*3

18

0.1~0.5

45~3000

65

2-1/23

76.1

1.5*2

2*3

20

0.1~0.5

45~3000

80

3

88.9

1.8*2.5

2*3

24

0.1~0.5

1000~6000

100

4

114.3

1.8*2.5

2*3

30

0.5~2

1000~6000

125

5

139.7

2.3*2.7

2*3

36

0.5~2

1000~6000

150

6

168.3

2.3*2.7

3*5

44

0.5~2

1000~6000

200

8

219.1

3.3*3.5

3*4.7

56

0.5~2

1000~6000

250

10

273

3.3*3.5

4*6

66

0.5~2

1000~6000

300

12

323.9

3.3*4.7

4*6

72

0.5~2

1000~6000

350

14

355.6

3.7*5

4*6

80

0.5~2

1000~6000

400

16

406.4

1.5*2

2*3

94

0.1*2

1000~6000

450

18

457

2*3

4*5

112

0.1*2

500~400

500

20

508

2*3

4*5

124

0.1*2

500~400

550

22

559

2*3

4*5

140

0.1*2

500~400

600

24

610

2*3

4*5

156

0.1*2

500~400

Siot:0.1mm~2mm Tolerance:0.05
Packaging and Transportation of high quality Centrifuge Screw Press Screen filte: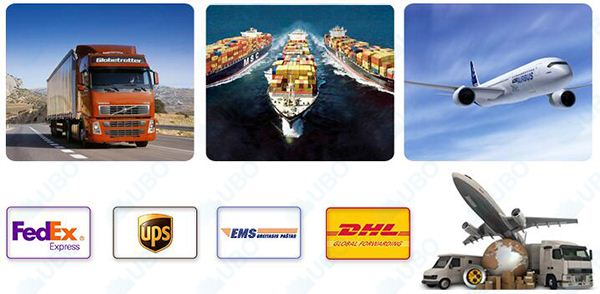 You may also be interested in the following product(s)