Wedge Wire water well screen filter pipe
| | |
| --- | --- |
| Category: | Wedge Wire Pipe&Cylinder |
| Material: | SS 304,316,316L, Stainless steel and carbon steel. |
| Properties: | Wedge Wire Pipe |
| Application: | Chemical industry,Oil field, gas field,Mining ,Textile, dyeing, paper-making industry,Municipal engineering,Nonferrous metal,Agriculture |
if you are interested in receiving more information or have a question regarding any of our products please fill out the form above and we will contact you within 24-48 hours.

Email:sales@ubowedgewire.com
Details of Wedge Wire water well screen filter pipe
The V-shaped wire can be made in different height and width to address various strength application, meanwhile, the spacing of individual slots can be varied during fabrication if geologic conditions require these variations in a screen's construction.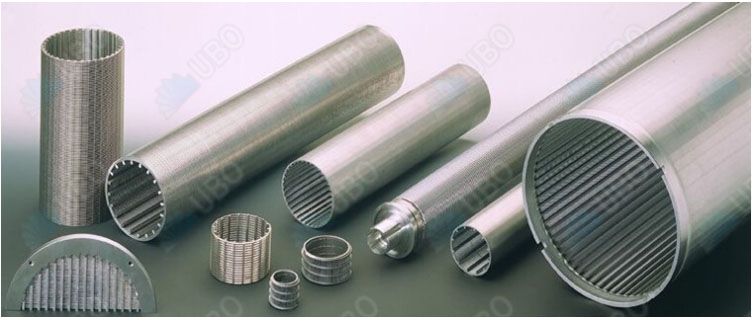 Product use for wedge wire water well screen filter pipe:
1.Chemical industry
2.Oil field, gas field
3.Mining
4.Textile, dyeing, paper-making industry
5.Municipal engineering
6.Nonferrous metal
7.Agriculture
8.Sea water transportation
9.Thermal engineering
10.Buried drainage pipe, cable dredge pipe
Product characteristic for wedge wire water well screen filter pipe:
1.It has higher strength, stiffness, impact resistance than plastic pipe.
2.Corrosion resistance on both surfaces, it has same corrosion resistance with plastic pipe.
3.High work temperature, low thermal conductivity, heat insulation for outer wall is not required when it is used in winter, and no moisture condensation when it is used in summer
4.Smooth and neat inner wall, no scaling, head loss is 30% lower than steel pipe.
5.Pipe connection adopts electric melting connection which is the mature technology, The electric melting joint has strong axial tension resistance. The pipe fittings have many specifications.
6.Light weight, easy transportation and construction. Overall reliability for pipes is high.
7.Low cost, health and non-toxic, it is the best substitute for galvanized pipe.
Technical requirements for wedge wire water well screen filter pipe:
The color is generally black. Also can be decided according to customer negotiation.
The inner and outer surface of the tube should be glossy and smooth. Tiny pits and bumps are allowable. Air bubble, breach, decomposition color line and obvious wound are not allowable. The both ends of the tube should be cut flat.
Specifications of Wedge Wire water well screen filter pipe: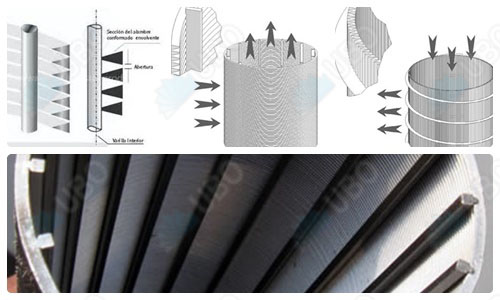 Packaging and Transportation of Wedge Wire water well screen filter pipe: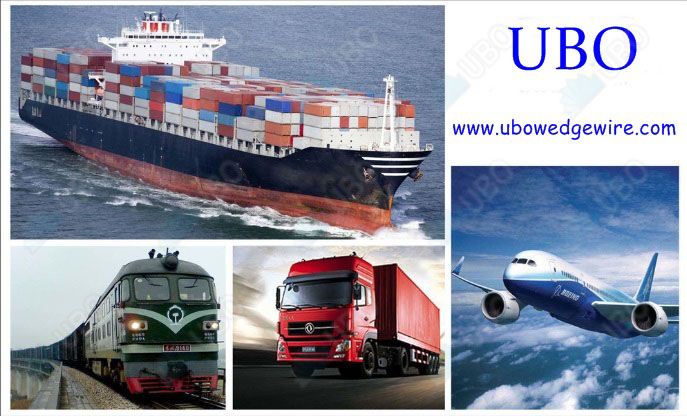 You may also be interested in the following product(s)