Why Using Pressure Screens for Pulp and Paper
Pressure Screens for Pulp and Paper
As pressure screening is the key process in pulp and paper production, a pressure screen is a vital part to improve quality of pulp and paper products. In approach flow applications, pressure screening is the final stock cleaning stage before the headbox, and the machine is called headbox screen or machine screen.
Features of Pressure Screen
-- increased screening efficiency
-- greater performance with a larger open area
-- high mechanical strength
-- no fiber string
-- Precise slot-width tolerance
-- High impact resistance
-- Self-supporting structure
-- Lower operation and maintenance cost
-- Available for outward and inward flow screens
Benefits of Pressure Screen
1) High shive and stickies removal efficiency
2) Maximized flow capacity.
3) Durable,extended operating life.
4) Application flexibility.
5) Advanced technology, high machining accuracy,
Applications of Pressure Screen
Pressure screens are mainly used for the stock preparation in the pulp and paper industry. They can be used for any application involving fiber or fine grain filtration.It is suitable for all kinds pressure screen in pulp making system and paper making system.
UBO offers OEM and replacement pressure screens to meet all types of industry demands.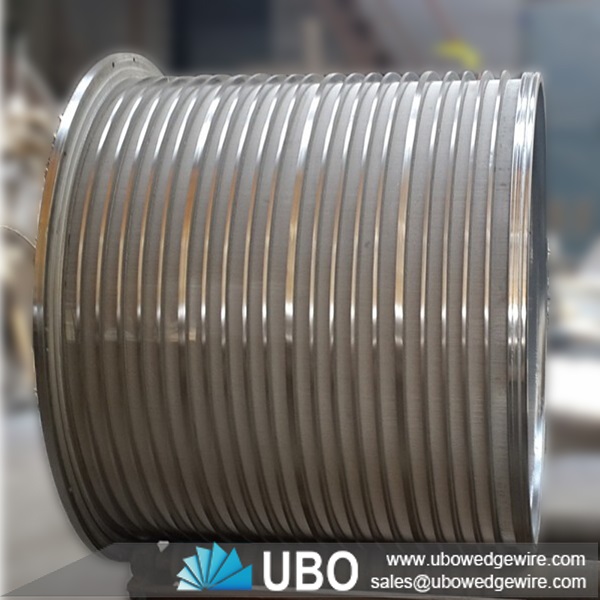 You may also be interested in the following product(s)