Wedge Wire Sieve Bend Screen
Welcome to Hebei YUBO Filtration Equipment Co.,Ltd.
With wedge wire as screening media, the curved sieve bends can be used as pre-filters offering high capacity and cost-effective method of solids/liquids separation. It is also known as DSM static screen or gravity fed screen. Create offers loop wire or wedge wire sieve bend screen for the starch industry. Heavy-duty welded profile wire curved screen is mainly used in the mining and coal industry. The profile surface wires are die-struck out of round wire and then affixed to round support wires that go through loops in the surface wires.
In addition to flat panels, wedge wires can be readily made up of full cylinders and segments of cylinders.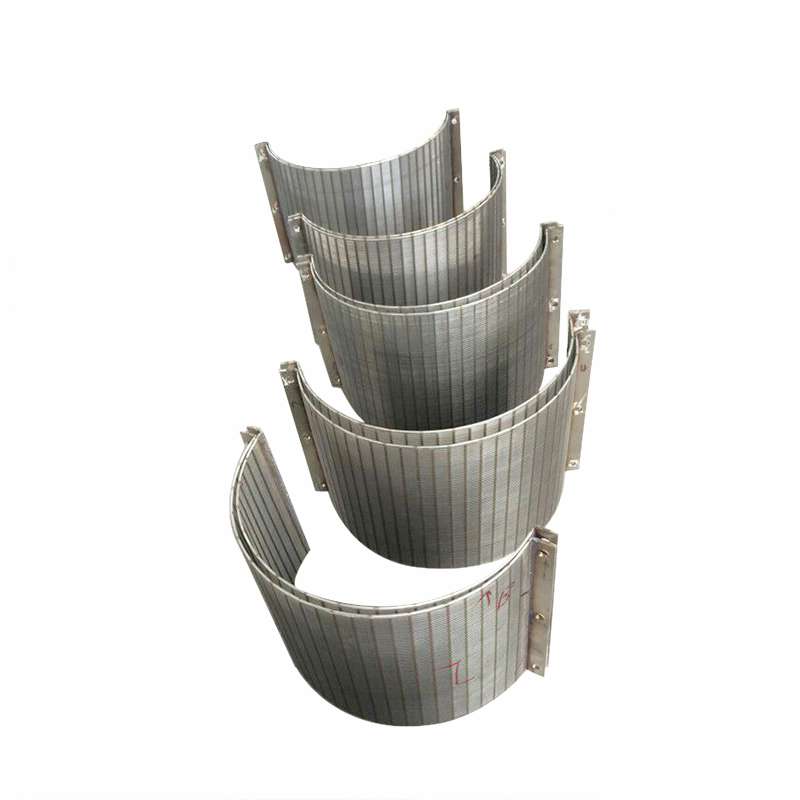 Wedge Wire sieve bend screens can be custom made and designed for application in a wide range of industries. Used to separate solids from liquids, the curved screen of a sieve bend provides greater capacity than flat wedge screens due to increased gravitational forces on material flowing against the curve. Sieve bend screens are also known as side hill screens, parabolic screens, run-down screens, gravity screens, and DSM screens.
Work Principle:
Sieve bend screen mainly works as fitting panels for rotary screens or vibrating screens. Each unit is designed to suit the specific requirements of the customer. Consisting of a basic outer casing, which can be manufactured in mild steel or stainless steel, each unit incorporates a distribution chamber and feed weir; over which the effluent passes onto the wedge wire panel which is set at right angles to the flow to enable the separating process to commence.
The separated solids collect on the lower half of the screen to drain and compact, they then slide by gravity onto a solids discharge chute.
The extracted liquid passes through the wedge wire into an underflow collecting chamber, with a disposal outlet for either recirculation or discharge.
Advantages:
The profile wire sieve bend screen has the following advantages:
•Non-clogging: the continuous slot formed by the V-shaped surface wires ensures a two-point contact between the particles and the slot, which minimizes clogging.
•High-precision slot sizes: precise slot sizes are available to meet customer´s requirements.
•Surface filtration: the V-shaped surface wires allow easy cleaning by mechanical scraping or backflushing.
•Low pressure-drop
•Strong construction: for most applications, the wedge wire screen is self-supporting, because of the welding at each intersection.
Applications:
Sieve bend screens are used for the mechanical separation of solid particles from liquids that slide down the panels. Hence it is also known as a rundown screen or sidehill screen. It is used in a wide range of industries such as:
Sugar Processing;
Starch industry;
Pulp & Paper;
Coal Mining & Quarrying;
Mineral Processing;
Cement,etc.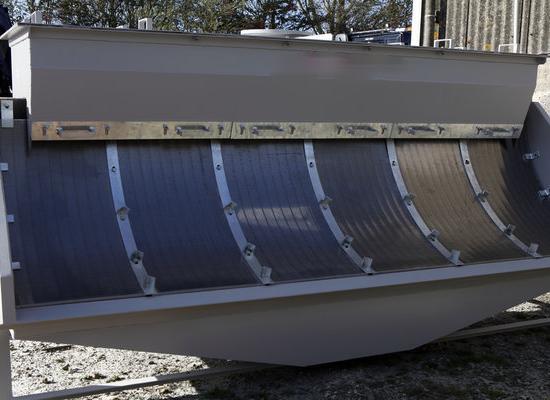 Who We Are?
YUBO Company is the professional supplier in China. It is always committed to study, design and produce wedge wire screen products for industry filter.Now its products include wedge wire screen panel, filter nozzle, cylinder,basket,pipe, Sieve Bend Screen,Profile Screen Laterals,etc.
What Is wedge wire screen
Wedge Wire Screens is a sieve made from looped wires formed into a deep wedge-shaped section. The wedge wire screens can be supplied in various shapes and forms as FLAT PANELS, CURVED SIEVE BENDS, CONICAL BASKETS, CYLINDERS, TROUGHS DISKS either in one one piece or in segments.
our advantages
Professtional, we have our Engineering designers
We are the factory
Quality is our cluture and soul
Customized. We produce and design according to your need
Low cost and high efficient