V Wire Screen Panel Filters Custom
Welcome to Hebei YUBO Filtration Equipment Co.,Ltd.
Hebei YUBO Filtration Equipment Co., Ltd. can custom produce V wire screen panel filters. The V wire screen panel filters have many types including cylindrical, flat, curved, or others. They can be used for filtration, solid-liquid separation, classification, dewatering, concentration, etc.

The YUBO V wire screen panel filter is manufactured with wedge wires and support rods. The wedge wire is commonly triangle wire, and the support rod can be triangle wire, wedge wire, round bar, and a rectangular bar. Each of their contact points is welded together to form fine slots unit. The structure is narrow at the top and wide at the bottom and increased filtration areas.

Our V wire screen panel filters adopt 304/316 stainless steel materials. They are resistant to high temperature, high pressure, acid, and alkali, and have strong mechanical capabilities. They are generally used for petrochemical, food processing, mining/aggregate, fish diversion, paper&pulp, and water intake, etc.

YUBO can provide customized solutions for your industrial filtration. We are specialized in custom producing various specifications of V wire screen panel filters. Call us to obtain the details!

E-mail: sales@ubowedgewire.com
WhatsApp/skype/WeChat: +86 135 2283 8175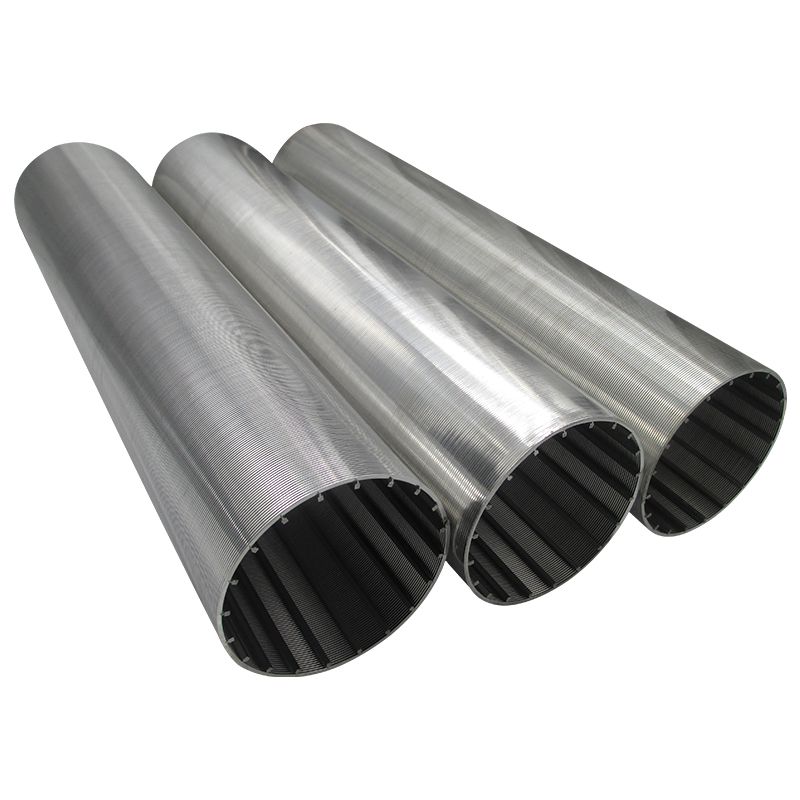 Who We Are?
YUBO Company is the professional supplier in China. It is always committed to study, design and produce wedge wire screen products for industry filter.Now its products include wedge wire screen panel, filter nozzle, cylinder,basket,pipe, Sieve Bend Screen,Profile Screen Laterals,etc.
What Is wedge wire screen
Wedge Wire Screens is a sieve made from looped wires formed into a deep wedge-shaped section. The wedge wire screens can be supplied in various shapes and forms as FLAT PANELS, CURVED SIEVE BENDS, CONICAL BASKETS, CYLINDERS, TROUGHS DISKS either in one one piece or in segments.
our advantages
Professtional, we have our Engineering designers
We are the factory
Quality is our cluture and soul
Customized. We produce and design according to your need
Low cost and high efficient