Stainless Steel False Bottom for Brewery
Welcome to Hebei YUBO Filtration Equipment Co.,Ltd.
Stainless steel false bottoms are essential for all grain brewing. The false bottom is installed on the Lauter Tuns to prevent the grain from leaving and ensure the smooth inflow of wort.

YUBO provides the custom stainless steel false bottom for the brewery to suit various applications. YUBO false bottom is composed of V profile wires and support rods. The material adopts high-quality stainless steel or other alloys according to your requirements. Therefore it has good high-temperature resistance, abrasion resistance, corrosion resistance, safety, and hygiene, and is the best choice for brewing.

Lauter Tuns are used to recirculate wort over a grain bed in a clarifying process called "vorlauf". Sugars are rinsed and extracted from the grain during the sparge cycle within the lauter tun. Wort being transferred to the brew kettle is lastly separated from the grain, generally using a false bottom filter screen in the lauter tun.

We have more than 10 years of experience in customizing stainless steel false bottoms for breweries. Our false bottom is hor for sale at home and abroad based on our product high quality and price competitive advantage. So call us to consult the details immediately!

E-mail: sales@ubowedgewire.com
WhatsApp/skype/WeChat: +86 135 2283 8175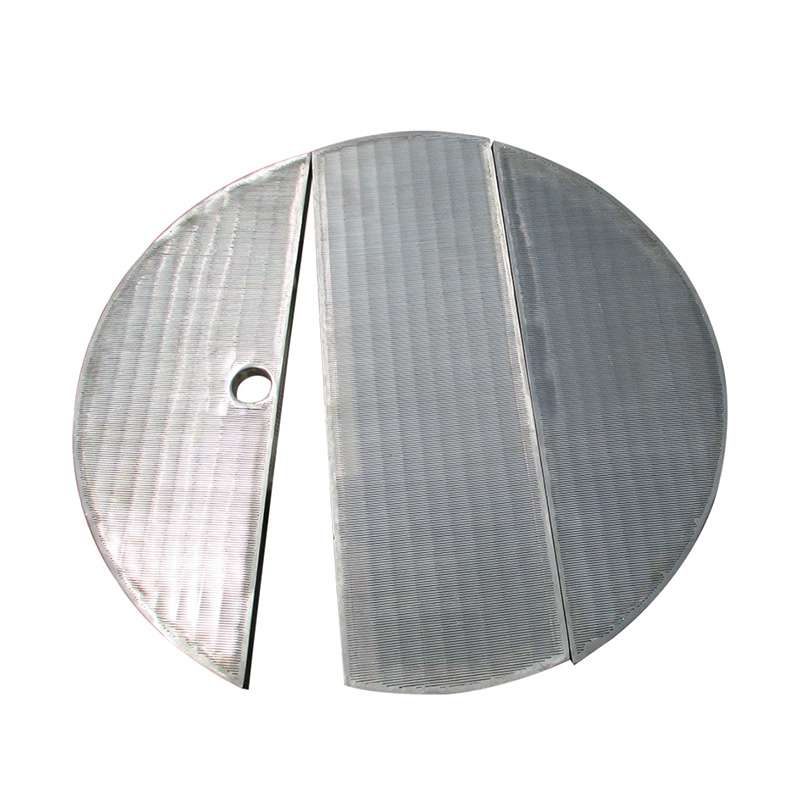 Who We Are?
YUBO Company is the professional supplier in China. It is always committed to study, design and produce wedge wire screen products for industry filter.Now its products include wedge wire screen panel, filter nozzle, cylinder,basket,pipe, Sieve Bend Screen,Profile Screen Laterals,etc.
What Is wedge wire screen
Wedge Wire Screens is a sieve made from looped wires formed into a deep wedge-shaped section. The wedge wire screens can be supplied in various shapes and forms as FLAT PANELS, CURVED SIEVE BENDS, CONICAL BASKETS, CYLINDERS, TROUGHS DISKS either in one one piece or in segments.
our advantages
Professtional, we have our Engineering designers
We are the factory
Quality is our cluture and soul
Customized. We produce and design according to your need
Low cost and high efficient