Ion exchange resin filter
Welcome to Hebei YUBO Filtration Equipment Co.,Ltd.
The ion exchange filtration is one of the most common water filtration methods. Ion exchange process percolates water through ion-exchange resins.
These resins may be packaged in separate bed exchangers with separate units for the cation and anion exchange beds. Or, they may be packed in mixed bed exchangers containing a mixture of both types of resins.
Ion exchange resins are used for many water treatment applications. Of these applications, in terms of the volume of resins used, water softening and demineralization of water are the most significant. Water softening has been practiced commercially for a century or more, making use of a wide range of natural and synthetic products. As the variety of uses for purified water has increased, so has the need to soften and demineralize water.
Ion exchange technology is still the main method to prepare pure water and ultrapure water, The application of ion exchange technology is inseparable from the ion exchanger, and the ion exchanger is mainly its internal components in addition to the cylinder.
The quality of internal components and its advanced technology is the key to ensure the safety of ion exchange technology and equipment.
There are five requirements for the internal components of ion exchanger
The internal structure should meet the process requirements of the ion exchanger during operation and regeneration.
The strength and stiffness of internal components shall meet the mechanical requirements of the ion exchanger during operation and regeneration.
The structural form of internal components should have uniform water distribution and water collection functions.
The internal components selected in different exchangers should have corrosion resistance to different regeneration media.
As a kind of water filtering element, the internal component must ensure no leakage of ion exchange resin.
Nowadays, more and more users can accept stainless steel wedge wire filter elements. Although its price is several times higher than that of the plastic filter element, due to its reliability in the use process, it greatly reduces the maintenance workload of the equipment, ensures the safe operation of the equipment.
We are the stainless steel wedge wire filter elements manufacturer in China, please don't hesitate to contact us if you have any question or are interested in the filter elements.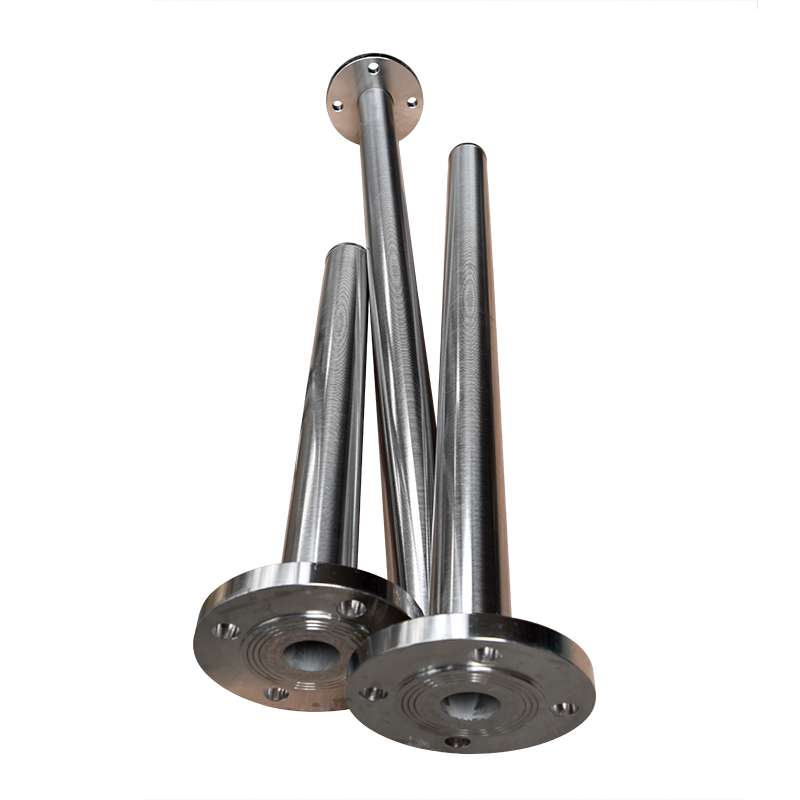 Who We Are?
YUBO Company is the professional supplier in China. It is always committed to study, design and produce wedge wire screen products for industry filter.Now its products include wedge wire screen panel, filter nozzle, cylinder,basket,pipe, Sieve Bend Screen,Profile Screen Laterals,etc.
What Is wedge wire screen
Wedge Wire Screens is a sieve made from looped wires formed into a deep wedge-shaped section. The wedge wire screens can be supplied in various shapes and forms as FLAT PANELS, CURVED SIEVE BENDS, CONICAL BASKETS, CYLINDERS, TROUGHS DISKS either in one one piece or in segments.
our advantages
Professtional, we have our Engineering designers
We are the factory
Quality is our cluture and soul
Customized. We produce and design according to your need
Low cost and high efficient