Introduction to Wedge Wire Wrapped Screen Tube
Welcome to Hebei YUBO Filtration Equipment Co.,Ltd.
The Wedge Wire Wrapped Screen Tube is also called the Wedge Wire Wrapped filter element. It is welded by a V-shaped metal wire (surface wire) and a support wire. The surface wire is connected to the support rod by electric welding. The wire screen has the minimum capacity to withstand high pressure.

Wedge Wire Wrapped Screen Tube can be made of different raw materials according to different needs, mainly including: 304 and 316L stainless steel, Monel copper-nickel alloy, Hastelloy, super duplex stainless steel, 904L and other special materials. Galvanized or ungalvanized mild steel and thermoplastic materials, mainly polyvinyl chloride and acrylonitrile-butadiene-styrene or alloys based on this. Some other highly specialized materials can be used for water with special corrosive properties. It is also widely used in the petrochemical industry. The Wedge Wire Wrapped Screen Tube can also be used for sand mill filters in coatings, dyes, water-based adhesives, finishing agents, flame retardants, mortar electrolytes, liquid medicines, beverages, latex paints, paints, ceramics, leather, rubber, cosmetics and other industries. Sieve ring.

In the design and manufacture of the filter mesh tube, according to customer needs, the surface of the filter mesh can be subjected to heat treatment processes such as nitriding, chromium plating, and blackening, so as to achieve the characteristics of wear resistance, fatigue resistance, corrosion resistance, and high temperature resistance.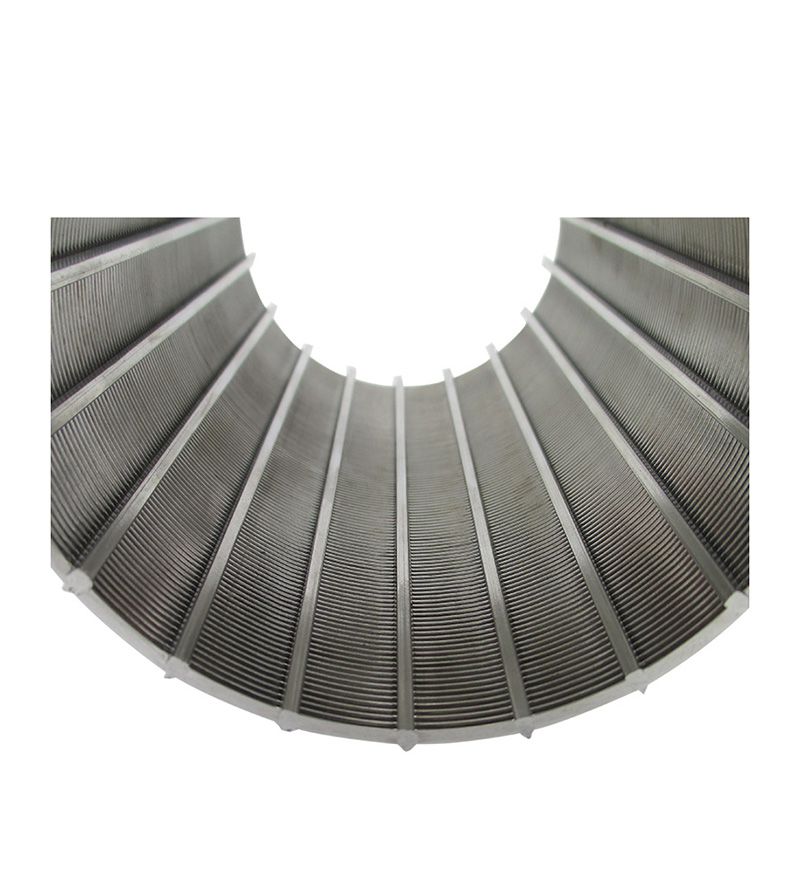 Who We Are?
YUBO Company is the professional supplier in China. It is always committed to study, design and produce wedge wire screen products for industry filter.Now its products include wedge wire screen panel, filter nozzle, cylinder,basket,pipe, Sieve Bend Screen,Profile Screen Laterals,etc.
What Is wedge wire screen
Wedge Wire Screens is a sieve made from looped wires formed into a deep wedge-shaped section. The wedge wire screens can be supplied in various shapes and forms as FLAT PANELS, CURVED SIEVE BENDS, CONICAL BASKETS, CYLINDERS, TROUGHS DISKS either in one one piece or in segments.
our advantages
Professtional, we have our Engineering designers
We are the factory
Quality is our cluture and soul
Customized. We produce and design according to your need
Low cost and high efficient