How to Recycle The Precipitated Pulp In Paper Mill
Welcome to Hebei YUBO Filtration Equipment Co.,Ltd.
The pretreatment of waste paper and papermaking wastewater is the premise to ensure that the system meets the standard, main purpose of pretreatment: Recover the fiber in wastewater and reduce the load of the biochemical system.
In general, the pretreatment mainly including pulp recovery, physical and chemical treatment.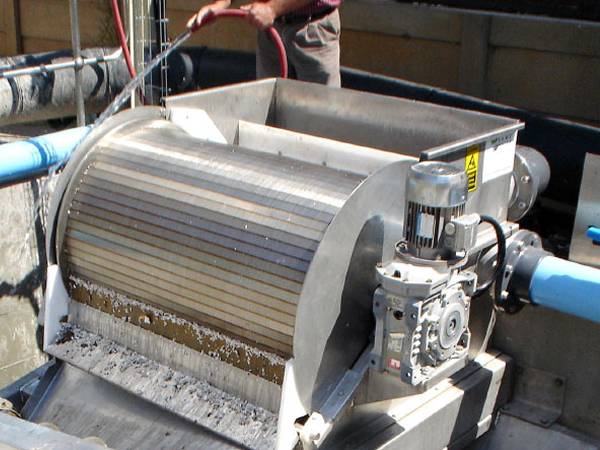 The commonly used pulp recycling equipment includes an inclined screen, gravity self flow screen filter, common rotary filter, reverse tangential unidirectional flow rotary filter, etc., and the commonly used one is the wedge wire screen.
It is worth the attention of designers that the pulp on the filter screen needs to be washed with clean water when it is removed, so there is a defect of wasting water resources.
Therefore, wedge wire screen filtration separation products have more advantages.
Pulp wastewater refers to the wastewater produced in the paper-making process. The direct discharge of this kind of wastewater will seriously affect the environment, and a large pulp will be left in the pulp wastewater, which has high recycling value.
Therefore, the paper pulp wastewater often needs to be filtered before discharge, the internal paper pulp is filtered and collected, and recycled, so as to reduce environmental pollution and save production costs.
We provide customized filtering and separation service for paper mills: Sieve Bend Screen, Wedge Wire Rotary Drum Screen, etc.
Who We Are?
YUBO Company is the professional supplier in China. It is always committed to study, design and produce wedge wire screen products for industry filter.Now its products include wedge wire screen panel, filter nozzle, cylinder,basket,pipe, Sieve Bend Screen,Profile Screen Laterals,etc.
What Is wedge wire screen
Wedge Wire Screens is a sieve made from looped wires formed into a deep wedge-shaped section. The wedge wire screens can be supplied in various shapes and forms as FLAT PANELS, CURVED SIEVE BENDS, CONICAL BASKETS, CYLINDERS, TROUGHS DISKS either in one one piece or in segments.
our advantages
Professtional, we have our Engineering designers
We are the factory
Quality is our cluture and soul
Customized. We produce and design according to your need
Low cost and high efficient