Custom Designed Header Laterals for Water Treatment Tanks
Welcome to Hebei YUBO Filtration Equipment Co.,Ltd.
The custom-designed header lateral is one of the key parts of the water treatment tanks. Let's take a look at custom-designed header laterals for water treatment tanks today.

The header laterals system consists of a series of lateral screens connected to the central header or hub. They play the role of evenly distributing water. The transverse direction can be connected to the header or hub by a variety of design methods, including threaded fittings, couplings, or flanges. Horizontal spacing, length, diameter, and slot size are based on individual system requirements. The materials the custom-designed header lateral produced choose to include stainless steel 304,304L,304HC,316,316L,321,430, or according to your requirements.

Hebei YUBO Filtration Equipment Co., Ltd. produces custom-designed header laterals for water treatment tanks. According to the size of the water treatment tank, you provide the required header laterals product specifications, and we can design and produce.

The applications of the custom-designed header laterals produced by YUBO:
1.Domestic water desalination treatment, tap water treatment, water softening treatment.
2.Deep well pumps, submersible pumps, water treatment equipment, environmental protection, conversion of seawater into industrial water.
3.Chemical acid, lye filter, ethanol, and organic solution recovery filter.
4.Petroleum industry, petroleum products terminal filter.

Contact e-mail:sales@ubowedgewire.com
WhatsApp/skype/WeChat: +86 135 2283 8175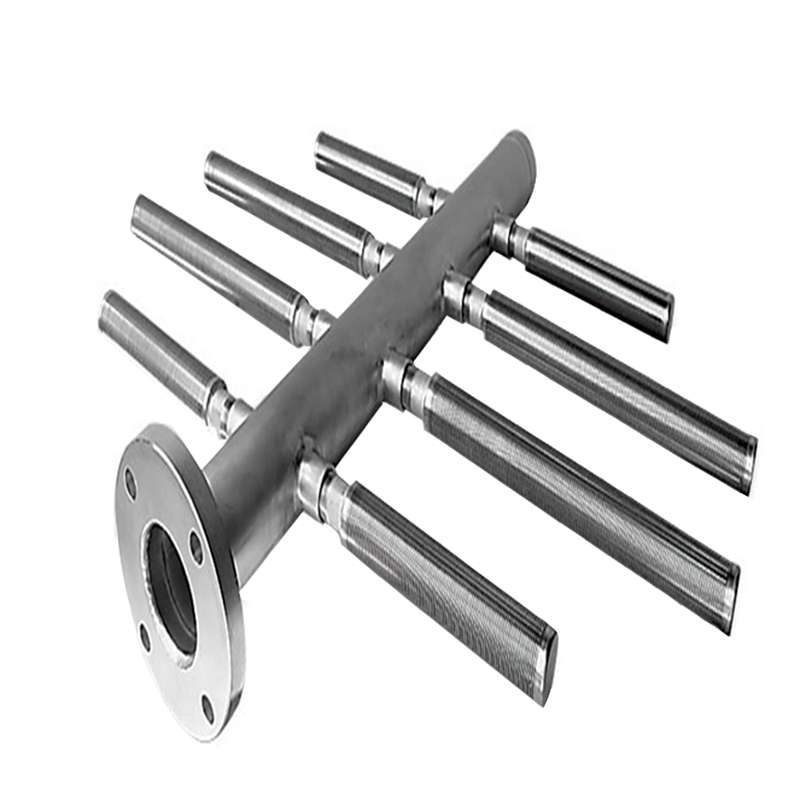 Who We Are?
YUBO Company is the professional supplier in China. It is always committed to study, design and produce wedge wire screen products for industry filter.Now its products include wedge wire screen panel, filter nozzle, cylinder,basket,pipe, Sieve Bend Screen,Profile Screen Laterals,etc.
What Is wedge wire screen
Wedge Wire Screens is a sieve made from looped wires formed into a deep wedge-shaped section. The wedge wire screens can be supplied in various shapes and forms as FLAT PANELS, CURVED SIEVE BENDS, CONICAL BASKETS, CYLINDERS, TROUGHS DISKS either in one one piece or in segments.
our advantages
Professtional, we have our Engineering designers
We are the factory
Quality is our cluture and soul
Customized. We produce and design according to your need
Low cost and high efficient