Arc Wedge Wire Screen Manufacturers in China
Welcome to Hebei YUBO Filtration Equipment Co.,Ltd.
The arc wedge wire screen is also called the wedge wire curved screen or sieve bend screen, etc. It is made of stainless steel surface profile and support profile. China has many good arc wedge wire screen manufacturers. Hebei YUBO Filtration Equipment Co., Ltd. is one of them.

As the author knows, Hebei YUBO Filtration Equipment Co., Ltd. is a reliable manufacturer which has 10 years of experience in producing wedge wire productions and filters products. And YUBO can custom produce and design the arc wedge wire screen. The size, wire diameter, slot, and frame structure can all be customized. You only need to provide the demand.

The arc wedge wire screen is an economical and practical solid-liquid separation device. And it is widely used in papermaking, water treatment, water well drilling, oil well drilling, mineral processing, coal-cleaning plant, refining & petrochemical industries.

The advantages of arc wedge wire screen produced by YUBO:
1) Perfect arc;
2) Accurate gap width;
3) Strong mechanical load capacity;
4) Special welding technology, high precision;
5) Due to the different internal and external pressures, the clogging material can be easily cleaned;
6) Compression resistance, durability, and high filtration precision;
7) It can be customized according to different needs.

The above is the introduction of arc wedge wire screen manufacturer in china--Hebei YUBO Filtration Equipment Co., Ltd.

Contact e-mail:sales@ubowedgewire.com
WhatsApp/skype/WeChat: +86 135 2283 8175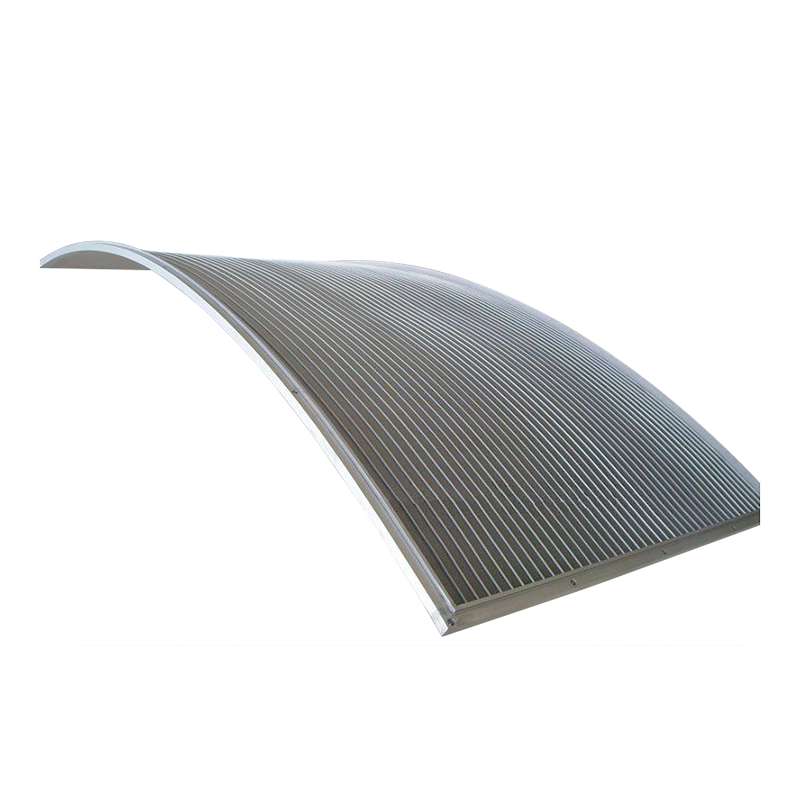 Who We Are?
YUBO Company is the professional supplier in China. It is always committed to study, design and produce wedge wire screen products for industry filter.Now its products include wedge wire screen panel, filter nozzle, cylinder,basket,pipe, Sieve Bend Screen,Profile Screen Laterals,etc.
What Is wedge wire screen
Wedge Wire Screens is a sieve made from looped wires formed into a deep wedge-shaped section. The wedge wire screens can be supplied in various shapes and forms as FLAT PANELS, CURVED SIEVE BENDS, CONICAL BASKETS, CYLINDERS, TROUGHS DISKS either in one one piece or in segments.
our advantages
Professtional, we have our Engineering designers
We are the factory
Quality is our cluture and soul
Customized. We produce and design according to your need
Low cost and high efficient