Specification of Wedge Wire Screen Tube
Wedge wire screen tube for water well, also called round slot tube. It is made of stainless steel wire, which is the most popular type because of outstanding chemical stability and corrosion resistance.

Wedge wire screen tube is composed of working profile and support profile. It is produced on an automotive machine. The support profiles is placed on the suit position of the machine, during the surface profiles are spirally wounding, the support profiles are welded onto the surface profiles.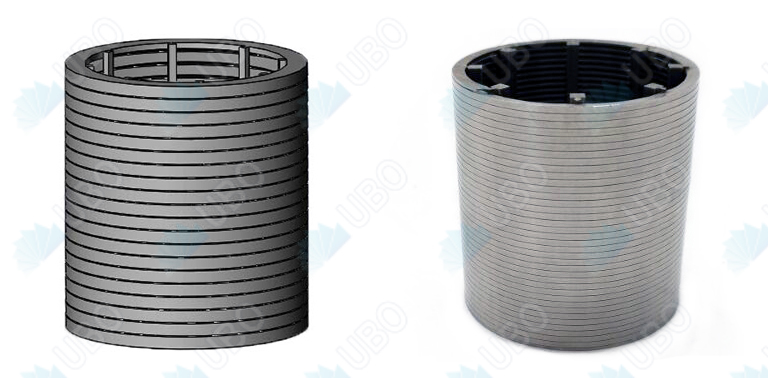 Wedge Wire Screen Tube

Material

SS304, SS304L, SS316, SS316L, SS321, Duplex, Hastelloy, etc

OD Range

Min 68mm

ID Range

MIN 60mm

Length Range

Up to 6000 mm

Slot Range

20 micron to 3000 micron (Tolerance:+-5 micron)

Wedge Wire

0.5x1.5

0.75x1.5

1x2

1.5*2

2x3

2*4

3*5

Support Rod

1.5x2.5

2x3

1.5x2.5

2x3

1.5x2.5

2x3

1.8*2.5

2x3

2x3

2x4

3x5

3x6

3x10

4x7

2x4

3x5

3x6

3x10

4x7

5x6

3x5

3x6

3x10

4x7

5x6

5x8

End Finishing

Thread fitting, Flange, Closed Plated, Resistance Welded Closed Plate, Metal Ring, etc

Note

Customized According To Requirement