Wedge v wire cylinder screen for Industrial
| | |
| --- | --- |
| Category: | Wedge Wire Pipe&Cylinder |
| Material: | stainless steel 304,304L,304HC,316,316L,321,430 or as per your request. |
| Properties: | Wedge Wire Pipe&Cylinder |
| Application: | filters, strainers, architectural screens, water treatment underdrains, media support grids and overlays, infiltration gallery screens |
if you are interested in receiving more information or have a question regarding any of our products please fill out the form above and we will contact you within 24-48 hours.

Email:sales@ubowedgewire.com

Author: Jane
Details of Wedge v wire cylinder screen for Industrial
Stainless steel cylindrical wedge wire screens, also called round slot tube. It is made of stainless steel wire, which is the most popular type because of outstanding chemical stability and corrosion resistance. The stainless steel cylindrical wedge wire screensis composed of working profile and support profile. It is produced on an automotive machine. The support profiles is placed on the suit position of the machine, during the surface profiles are spirally wounding, the support profiles are welded onto the surface profiles.
Application for Wedge v wire cylinder screen for Industrial:
The v wire wedge wire screen pipe are mainly used for the water-treatment , water well drilling ,oil well drilling ,mineral processing, coal-cleaning plant ,sewage treatment and other industries,water, oil or gas filter and other filtration equipment.
Features for Wedge v wire cylinder screen for Industrial:
V-Shaped Slots: Openings shaped like a "v" that open toward the inside of the well tend to allow the particles that are just barely smaller than the width of the slot pass. In other shapes of openings, these particles would get caught in the screen and clog it.
Continuous Slots: The special design gives continuous slot opening across the periphery and length of screen.
Very Large Open Area: This design gives continuous slot and hence the% open area for water to enter is more than 2 times that of conventional slotted pipes of any size and slot opening. This allows more water to enter at much lesser frictional head loss and the efficiency of tube well is improved appreciably.
Better Sand Filtration: Due to specialize manufacturing process, wide range of slot opening is available down to 0.15mm to allow proper slot selection depending upon the size of sand in particular area. This gives better sand control and reduced pump maintenance and longer tube well life.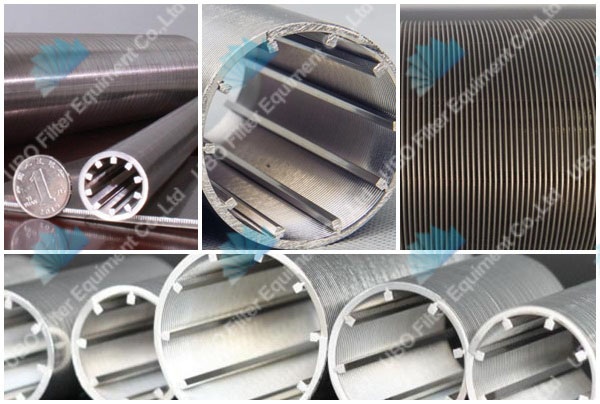 Specifications of Wedge v wire cylinder screen for Industrial: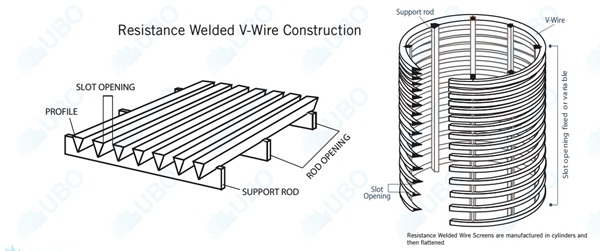 Specification (wedge wire):

Width(mm): 1.50 1.80 2.30 3.00 3.30 3.70 Height(mm): 2.20 2.50 2.70 3.60 4.30 4.70 5.60 6.30 7.00

Specification (support rod):

Width(mm): 2.30 3.00 3.30 3.70 Height(mm): 2.70 3.60 4.70 5.60 6.30 Round: From 2.50mm to 6.0mm

Note: other specifications available as per request

Slot size

0.10, 0.15, 0.20, 0.25, 0.30…… 6.00mm also achieved upon request.

Material:

galvanized low carton (LCG), stainless steel (304,316 etc.)

Length

up to 6 meters.

Diameter

from 25mm to 1200mm.

End connection

Plain beveled ends, flanged or threaded couplings
Packaging and Transportation of Wedge v wire cylinder screen for Industrial: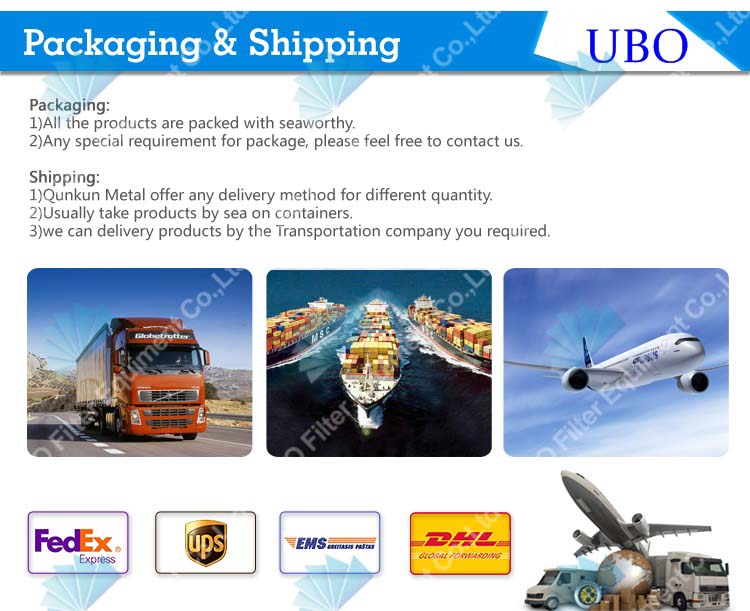 You may also be interested in the following product(s)