wedge wire screen in minging industry
Welcome to Hebei YUBO Filtration Equipment Co.,Ltd.
Mining has is known as the extraction of valuable minerals from the earth usually in the form of orebody, lode, vein, seam, reef or placer deposits. These deposits that are recovered by mining include metals, coal, oil shale, gemstones, limestone, gold, chalk, dimension stone, rock salt, potash, gravel, and clay. Mining in a wider sense is the extraction of any non-renewable resource.
Mineral processors throughout the world know the dramatic cost-per-ton reduction that can be achieved when using wedge wire solutions.
As a manufacturer of stainless steel wedge wire screen, we offer the most comprehensive and innovative range of screens in the mining industry.
Our team is committed to providing technical support, design suggestions, provide information where necessary with the objective in mind of helping our customer's improve or optimize their operations.
Our wedge wire screen include various kinds of types, such as : wedge wire screen panel, wedge wire screen pipe, basket cylinder, mining screen, etc. More informations, welcome click here.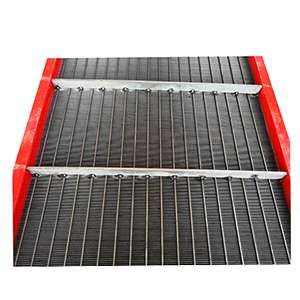 Who We Are?
YUBO Company is the professional supplier in China. It is always committed to study, design and produce wedge wire screen products for industry filter.Now its products include wedge wire screen panel, filter nozzle, cylinder,basket,pipe, Sieve Bend Screen,Profile Screen Laterals,etc.
What Is wedge wire screen
Wedge Wire Screens is a sieve made from looped wires formed into a deep wedge-shaped section. The wedge wire screens can be supplied in various shapes and forms as FLAT PANELS, CURVED SIEVE BENDS, CONICAL BASKETS, CYLINDERS, TROUGHS DISKS either in one one piece or in segments.
our advantages
Professtional, we have our Engineering designers
We are the factory
Quality is our cluture and soul
Customized. We produce and design according to your need
Low cost and high efficient