sieve bend screen work process
Welcome to Hebei YUBO Filtration Equipment Co.,Ltd.
The Sieve Bend screen is also known as a DSM Screen after the Dutch State Mines introduced the product. Sieve Bend Screens are ideal for sizing and dewatering applications to remove solids from liquids, or in solid/solid separation for dry feed situations.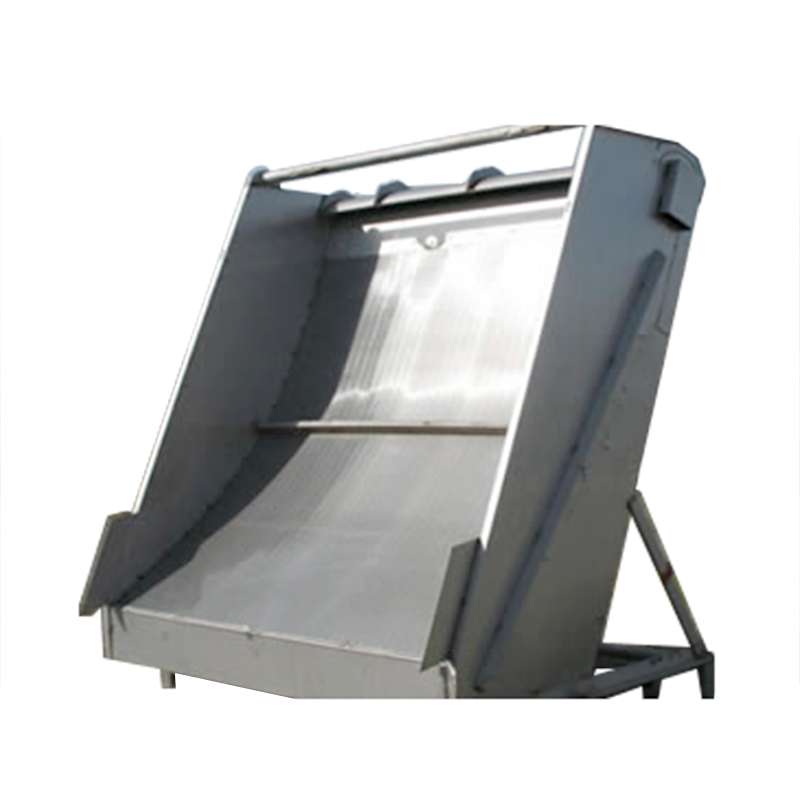 Sieve Bend Screens can be manufactured in a variety of widths, arc lengths, apertures or wedge wires to suit the flow rate and material being separated.
The feed slurry is directed vertically and tangentially over the full width of the upper screen surface. The slurry flows down the concave surface at right angles to the openings between wedge profiled wires. Due to the drag on the slurry passing over the wedge wire, a thin layer on the underside is deflected and passes out between the wires. The fact that the size of particle passing through the screen is always smaller than the opening, gives the screen good non-clogging properties.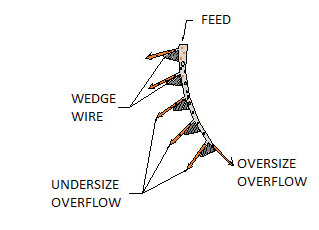 Sieve Bend screens are used for both size classification and dewatering of fine particles in a slurry. A sieve bend screen has no moving parts and therefore, has no power requirements. These screens are primarily used in the coal industry, however, they are finding uses in mineral and industrial applications. Primarily, the range of separation for a sieve bend is from 100 mesh to 6 mesh. The advantages of sieve bends include low operating cost, the screen is reversible for longer screen life, they are quiet, no moving parts, and they are very efficient in processing high capacities of material.
Welcome contact us if you want to know more about the sieve bend screen.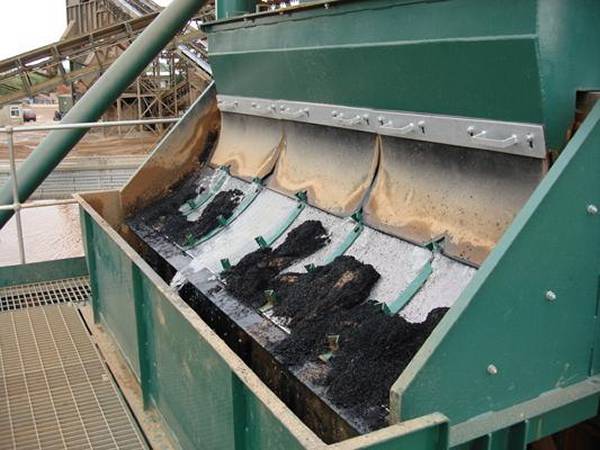 Who We Are?
YUBO Company is the professional supplier in China. It is always committed to study, design and produce wedge wire screen products for industry filter.Now its products include wedge wire screen panel, filter nozzle, cylinder,basket,pipe, Sieve Bend Screen,Profile Screen Laterals,etc.
What Is wedge wire screen
Wedge Wire Screens is a sieve made from looped wires formed into a deep wedge-shaped section. The wedge wire screens can be supplied in various shapes and forms as FLAT PANELS, CURVED SIEVE BENDS, CONICAL BASKETS, CYLINDERS, TROUGHS DISKS either in one one piece or in segments.
our advantages
Professtional, we have our Engineering designers
We are the factory
Quality is our cluture and soul
Customized. We produce and design according to your need
Low cost and high efficient