pressure sand filter nozzle manufacturer
Welcome to Hebei YUBO Filtration Equipment Co.,Ltd.
We are a manufacturer of pressure sand filter nozzles and drainage systems, made of stainless steel for water and wastewater treatment.

Construction and Material
The wedge wire structure is our first choice in the manufacture of SS filter nozzles. Wedge wire screens provide a larger drainage area, thereby creating a better flow of water, and are comparatively strong & durable. Moreover, stainless steel material can handle more pressure compared to plastic material.

Shap
Genellary, the main body of the pressure filter nozzle is a cylindrical screen tube because the cylindrical elements are more resistant to high pressures.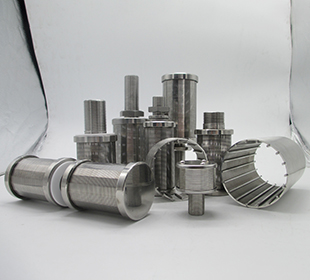 Operating pressure
Each filter has a maximum operating pressure it can withstand. Therefore, it is necessary to select a nozzle that matches the operating pressure of your application.
Each nozzle in its specification will mention its maximum operating pressure.

Types
We Chinese often say that "the right one is the best". So selecting the right one for your filtration application is the most important. We provide various types and specifications of sand filter nozzles for you.
Contact us for more details:
Email: sales@ubowedgewire.com
WhatsApp/skype: +86 136 5328 5589
WeChat: +86 173 6301 0656
Who We Are?
YUBO Company is the professional supplier in China. It is always committed to study, design and produce wedge wire screen products for industry filter.Now its products include wedge wire screen panel, filter nozzle, cylinder,basket,pipe, Sieve Bend Screen,Profile Screen Laterals,etc.
What Is wedge wire screen
Wedge Wire Screens is a sieve made from looped wires formed into a deep wedge-shaped section. The wedge wire screens can be supplied in various shapes and forms as FLAT PANELS, CURVED SIEVE BENDS, CONICAL BASKETS, CYLINDERS, TROUGHS DISKS either in one one piece or in segments.
our advantages
Professtional, we have our Engineering designers
We are the factory
Quality is our cluture and soul
Customized. We produce and design according to your need
Low cost and high efficient