methyl ethyl ketone production process
Welcome to Hebei YUBO Filtration Equipment Co.,Ltd.
How is methyl ethyl ketone produced?




The production of methyl ethyl ketone comprises passing a feed consisting of secondary butyl alcohol in its vapor form over a fixed bed of an improved copper silica catalyst prepared by sol-gel method at LHSV in the range of 1 to 20 per hour at a temperature in the range of 210°-350° C. Mainly by the following steps:
Step 1: Butene concentration process.
Step 2: SBA Hydration Process.
Step 3: SBA refining process.
Step 4: MEK synthesis and purification process.
Step 5: Process water regeneration process.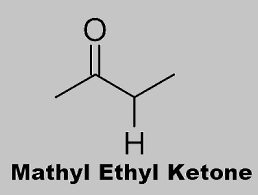 In the methyl ethyl ketone processing, our large stainless steel wedge wire water distributor/lateral distributor and filter nozzles play a very important role.

The designed video of our SS wedge wire water distributors:


The specification and size of the lateral distributor used in MEK processing can be custom according to the actual requirement. Welcome to contact us at any time! Email: sales@ubowedgewire.com

WhatsApp/skype: +86 136 5328 5589
WeChat: +86 173 6301 0656
Who We Are?
YUBO Company is the professional supplier in China. It is always committed to study, design and produce wedge wire screen products for industry filter.Now its products include wedge wire screen panel, filter nozzle, cylinder,basket,pipe, Sieve Bend Screen,Profile Screen Laterals,etc.
What Is wedge wire screen
Wedge Wire Screens is a sieve made from looped wires formed into a deep wedge-shaped section. The wedge wire screens can be supplied in various shapes and forms as FLAT PANELS, CURVED SIEVE BENDS, CONICAL BASKETS, CYLINDERS, TROUGHS DISKS either in one one piece or in segments.
our advantages
Professtional, we have our Engineering designers
We are the factory
Quality is our cluture and soul
Customized. We produce and design according to your need
Low cost and high efficient