lautering equipment false bottom
Welcome to Hebei YUBO Filtration Equipment Co.,Ltd.
Efficient utilization of equipment is a concern for any brewery because saving time means saving money. The lauter tun equipment is the core of the brewery, the most effective way to improve efficiency and save costs.

The lautering equipment false bottom is the key part for beer filtration equipment. Functions support the grain and allow the wort to flow through. Critical to the final taste of the beer.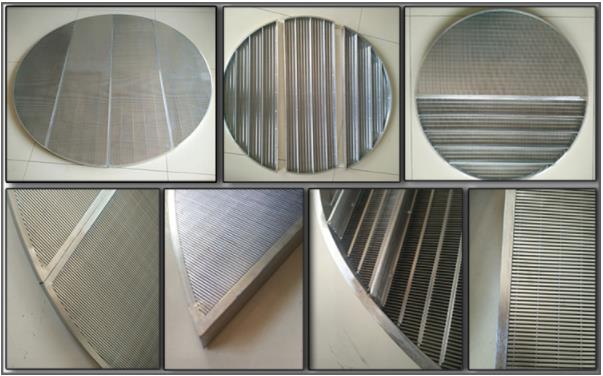 Key steps of beer brewing:
• milling and weighing up;
• mashing;
• wort extraction (including spent grains removal);
• wort boiling;
• wort cooling (including tub separation).

What kind of benefits does the lauter tun false bottom provide?
For the filtration and wort extraction process, the design of wedge wire false bottom screens provides quality, efficiency, and cycle time benefits.

Therefore, it is particularly important to customize a suitable lautering equipment false bottom. If you have any needs, we are happy to provide customized filtration solutions and high-quality equipment for your needs! Email: sales@ubowedgewire.com


Who We Are?
YUBO Company is the professional supplier in China. It is always committed to study, design and produce wedge wire screen products for industry filter.Now its products include wedge wire screen panel, filter nozzle, cylinder,basket,pipe, Sieve Bend Screen,Profile Screen Laterals,etc.
What Is wedge wire screen
Wedge Wire Screens is a sieve made from looped wires formed into a deep wedge-shaped section. The wedge wire screens can be supplied in various shapes and forms as FLAT PANELS, CURVED SIEVE BENDS, CONICAL BASKETS, CYLINDERS, TROUGHS DISKS either in one one piece or in segments.
our advantages
Professtional, we have our Engineering designers
We are the factory
Quality is our cluture and soul
Customized. We produce and design according to your need
Low cost and high efficient