Working Principle of wedge wire cylinder backwash filter
Welcome to Hebei YUBO Filtration Equipment Co.,Ltd.
Water enters through the entrance, first filters out the impurities of larger particles through the coarse filter, and then reaches the fine filter. In the process of filtration, the fine filter gradually accumulates dirt and impurities in the water, forming a filter impurity layer, which accumulates in the inner side of the fine filter, thus forming a pressure difference on both sides of the fine filter.

When the pressure difference of the filter reaches the preset value, the automatic cleaning process will begin. In this process, the water supply will flow continuously, the cleaning valve will open, the water pressure in the cleaning room and the suction device will decrease greatly. Through the pressure difference between the filter barrel and the suction tube, the suction between the suction tube and the cleaning room will be generated through the suction nozzle to form a suction process.

At the same time, the electric motor drives the suction pipe to screw along the axis.

The combination of the axial motion and the rotary motion of the filter cleans the whole inner surface of the filter completely. The whole rinsing process only takes tens of seconds. The drain valve closes at the end of cleaning. The filter begins to prepare for the next flushing cycle.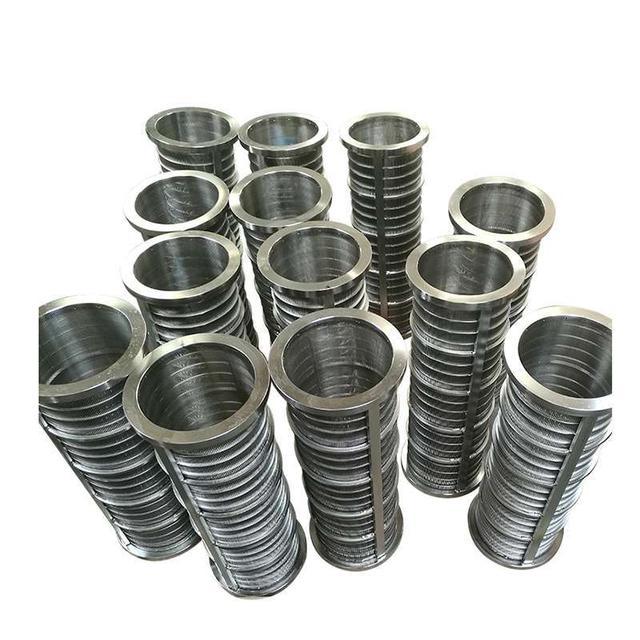 Who We Are?
YUBO Company is the professional supplier in China. It is always committed to study, design and produce wedge wire screen products for industry filter.Now its products include wedge wire screen panel, filter nozzle, cylinder,basket,pipe, Sieve Bend Screen,Profile Screen Laterals,etc.
What Is wedge wire screen
Wedge Wire Screens is a sieve made from looped wires formed into a deep wedge-shaped section. The wedge wire screens can be supplied in various shapes and forms as FLAT PANELS, CURVED SIEVE BENDS, CONICAL BASKETS, CYLINDERS, TROUGHS DISKS either in one one piece or in segments.
our advantages
Professtional, we have our Engineering designers
We are the factory
Quality is our cluture and soul
Customized. We produce and design according to your need
Low cost and high efficient