Why Choose Wedge Wire as Filter Material
Welcome to Hebei YUBO Filtration Equipment Co.,Ltd.
Wedge wire screen consists of stainless steel triangle wire surface profiles and stainless steel support rods (triangle wire, round bar, flat bar or wedge wire). It forms various V-shape slots with narrow opening on the top and wide opening on the bottom and delivers high flow rate, excellent chemical stability and great corrosion resistance performance.
In the modern industry, wedge wire is commonly used as a filter medium, so why choose wedge wire as a filter medium?
Wedge Wire Screen feature higher strength and durability than filters such as wire mesh, perforated plates or filter cloths, and depending on the usage environment and material, they can be used almost indefinitely without replacement, reducing running costs.
In addition, the wedge wire can be processed into a variety of shapes to meet the requirements of different industries, such as panel, pipe, tube, cylinder, basket, nozzle, Resin Traps, Profile Screen Laterals,etc.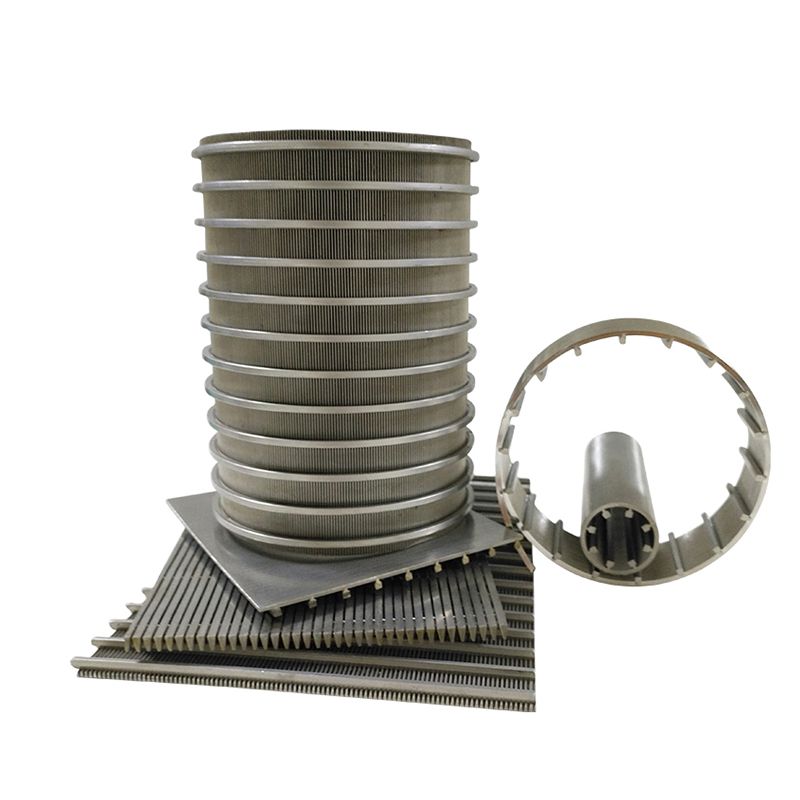 Another point is that the filter direction of the wedge wire filter can be customized according to the requirements, and it has the effect of backwashing, which can greatly improve the filtration efficiency and reduce the operating cost.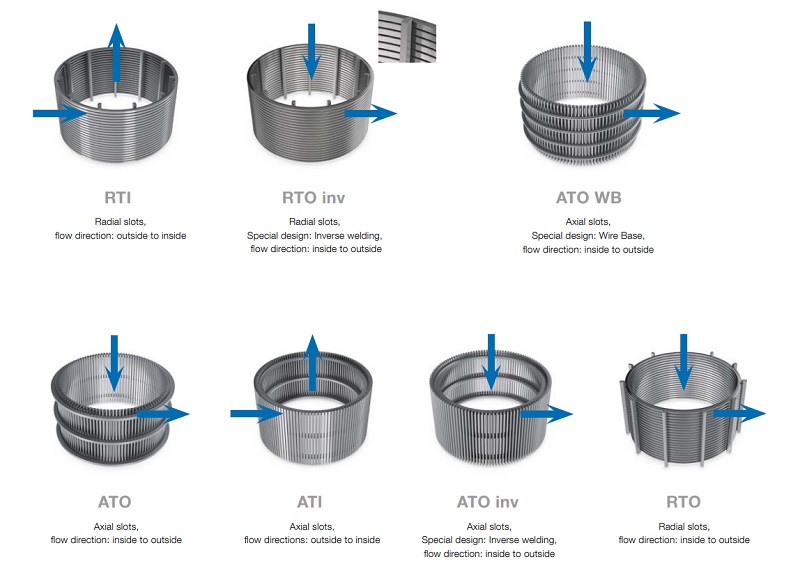 Therefore, wedge wire is more and more used in industrial filtration. We are a custom production factory for wedge wire. Welcome friends from all industries to contact us.
Who We Are?
YUBO Company is the professional supplier in China. It is always committed to study, design and produce wedge wire screen products for industry filter.Now its products include wedge wire screen panel, filter nozzle, cylinder,basket,pipe, Sieve Bend Screen,Profile Screen Laterals,etc.
What Is wedge wire screen
Wedge Wire Screens is a sieve made from looped wires formed into a deep wedge-shaped section. The wedge wire screens can be supplied in various shapes and forms as FLAT PANELS, CURVED SIEVE BENDS, CONICAL BASKETS, CYLINDERS, TROUGHS DISKS either in one one piece or in segments.
our advantages
Professtional, we have our Engineering designers
We are the factory
Quality is our cluture and soul
Customized. We produce and design according to your need
Low cost and high efficient