What Are The Functions of The Water Distributor in Water Treatment
Welcome to Hebei YUBO Filtration Equipment Co.,Ltd.
What are the functions of the water distributor in water treatment? The article will tell you.

As we all know, water treatment is a process of improving water quality to make it available for drinking, irrigation, industrial water, or other uses. In this process, we will use an important tool-The Water Distributor.

Stainless steel wedge wire lateral distributor assemblies for water treatment For Vessel Sand Filters, also called header lateral assemblies, areHeader Lateral Distributor hub radial laters for water treatment assemblies of horizontal herring bone style wedge wire screen laterals and vertical secured round hub.

The functions of Stainless steel wedge wire lateral distributor assemblies for water treatment: promote uniform distribution while avoiding flow/pressure concentration.

YUBO manufactures SS wedge wire lateral distributor assemblies according to the size, open area, and material specifications required by the customer. YUBO has its own product designer. The materials we use are stainless steel 304, 304L, 316, 316L, 321, 430 or according to your requirements.

We designed SS wedge wire lateral distributor assemblies to be used in water treatment, beer brewing, water well drilling, oil well drilling, beneficiation, coal washing plants, oil refining, and petrochemicals, etc. If necessary, please feel free to contact us.

Contact e-mail:sales@ubowedgewire.com
WhatsApp/skype/WeChat: +86 135 2283 8175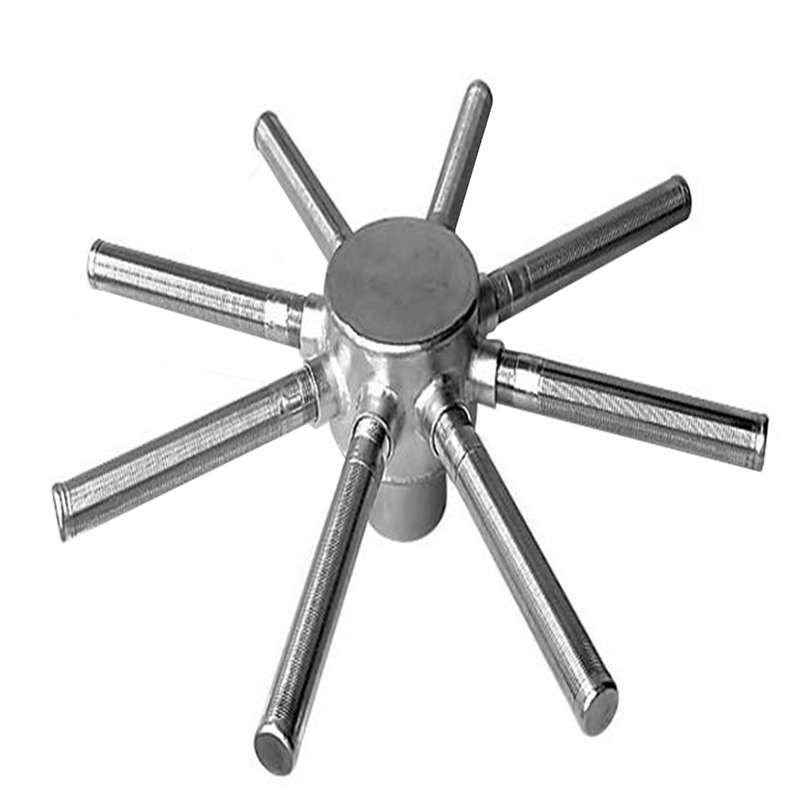 Who We Are?
YUBO Company is the professional supplier in China. It is always committed to study, design and produce wedge wire screen products for industry filter.Now its products include wedge wire screen panel, filter nozzle, cylinder,basket,pipe, Sieve Bend Screen,Profile Screen Laterals,etc.
What Is wedge wire screen
Wedge Wire Screens is a sieve made from looped wires formed into a deep wedge-shaped section. The wedge wire screens can be supplied in various shapes and forms as FLAT PANELS, CURVED SIEVE BENDS, CONICAL BASKETS, CYLINDERS, TROUGHS DISKS either in one one piece or in segments.
our advantages
Professtional, we have our Engineering designers
We are the factory
Quality is our cluture and soul
Customized. We produce and design according to your need
Low cost and high efficient