Wedge Wire Cylinder for Chemical Fertilizer Plant
Welcome to Hebei YUBO Filtration Equipment Co.,Ltd.
Hebei YUBO Filtration Equipment Co., Ltd. specialized in producing wedge wire screen products which include wedge wire cylinders. One of the main applications is used for chemical fertilizer plants.

YUBO wedge wire cylinder for chemical fertilizer plant is consists of the V-shapes wire wounded on the support rod. The wedge wire goes radially on the outer surface of the screen. It has opening slots, uniform gaps, a smooth surface, and multiple winding methods(according to your requirement).

YUBO wedge wire cylinder is usually used for separating manure in the fertilizer industry. It has high mechanical strength, high filtration precision, sturdiness, and durability, suitable for high-intensity work.

Except for chemical fertilizer plants, the other usages of the YUBO wedge wire cylinder are as follows:
1. Separating solids from dirt in mineral mining and processing.
2. Filtering foods that require a high level of purity, such as soups, chocolate, and cold-pressed juices.
3. Separating animal feed before distributing it to livestock.
4. Removing solids from wastewater.
5. Filtering oil or other viscous products.

YUBO wedge wire cylinder for chemical fertilizer plant is hot sale. If you have interested in our products, pls feel free to contact us.

E-mail: sales@ubowedgewire.com
WhatsApp/skype/WeChat: +86 135 2283 8175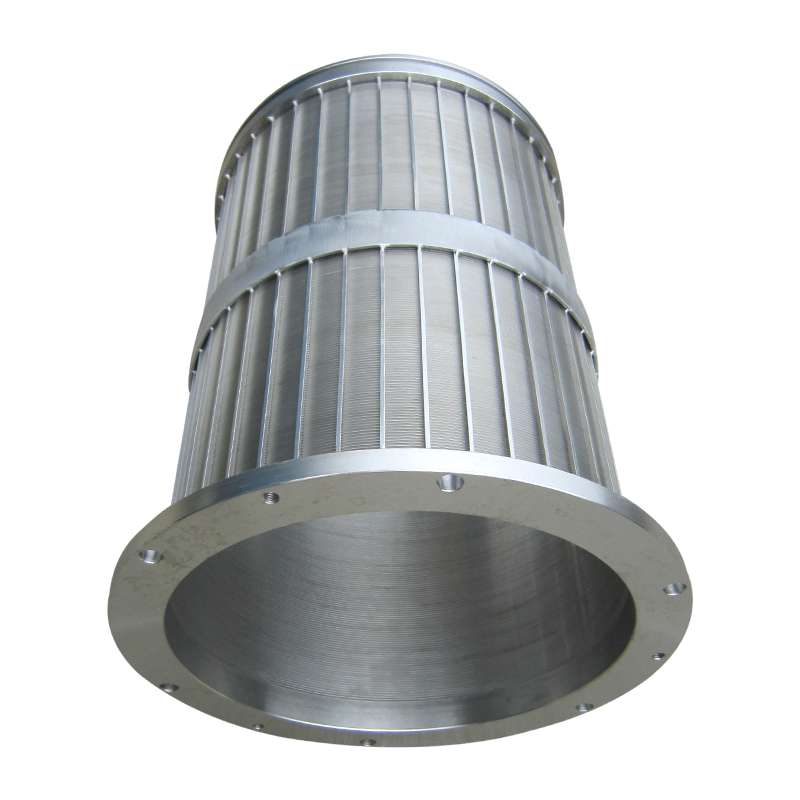 Who We Are?
YUBO Company is the professional supplier in China. It is always committed to study, design and produce wedge wire screen products for industry filter.Now its products include wedge wire screen panel, filter nozzle, cylinder,basket,pipe, Sieve Bend Screen,Profile Screen Laterals,etc.
What Is wedge wire screen
Wedge Wire Screens is a sieve made from looped wires formed into a deep wedge-shaped section. The wedge wire screens can be supplied in various shapes and forms as FLAT PANELS, CURVED SIEVE BENDS, CONICAL BASKETS, CYLINDERS, TROUGHS DISKS either in one one piece or in segments.
our advantages
Professtional, we have our Engineering designers
We are the factory
Quality is our cluture and soul
Customized. We produce and design according to your need
Low cost and high efficient