The wedge wire screen filter application in the filtering tank
The wedge wire screen filter application in the filtering tank
The stainless steel filtering rank include the tank shell, the Multiple filter, the backwash part, the pressure drop controller, and so on. The diaphragm plate in the no tower-water supply tank shelf separate the tank into the top zone and the bottom zone. In the top zone, there are some filters, it will help to save the filtering space and save the space. The backwash suction cup is installed in the bottom zone. When operation, the fluid enter into the top tank space from the entrance, and it will enter into the wedge wire screen filter via the diaphragm plate, the bigger impurities will be hold back, and the clean liquid will come out from the export.
The wedge wire screens filter that used in the stainless steel tank are the high strength screen, and the smallest slot we supply is 20 μm, and via control pressure drop control and timing control the Automatic cleaning filter, if the impurities quantity gathered on the surface of the wedge wire screen filter surface if big enough, the pressure drop of the enter and outlet will be increase to the set value, Or if the timer increase to the pre-set time, the electric control box will send the signal to drive backwash system. If the backwash suction cup hole and the filter enter hole enfilade the drain valve will be opened, at this time, the system will Pressure drainage, the suction cup and the filter inside will relative pressure below the filter of the lateral pressure of negative pressure zone, and it will forcing some net circulating water from filter the lateral inflow filter inside, the impurities that on the filter inside wall will be discharged via the blow-down valve, The special design of the filter and the smooth inside of the filter, this structure is very easy to back wash and all the impurities will be wash away. If the filter entrance and outlet pressure drop return to the normal value, all the filter and backwash process, it will not suspend and backwashing use water use quality is little, realize the continuous, automatic production
Stainless steel food industry filtering tank can be relaxed thoroughly remove strainer intercept impurities, no deed corner in cleaning, no flux decline, then it could guarantee the filtration efficiency and long service life.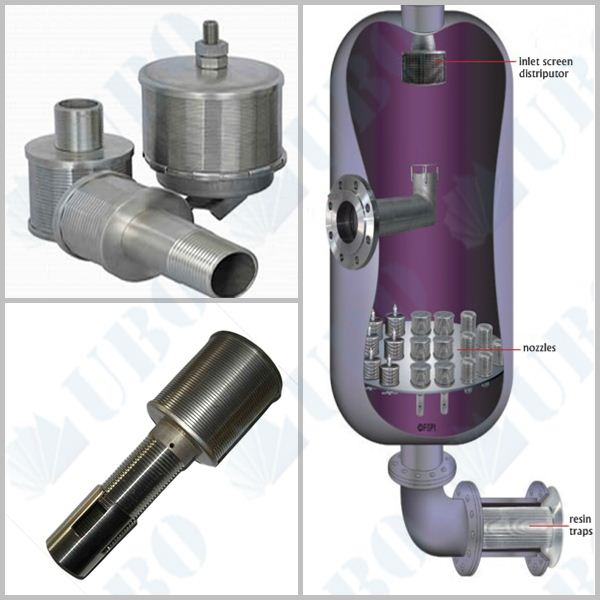 You may also be interested in the following product(s)