Our Product List
Resin Traps or Strainers
UBO wedge wire type resin traps (also called strainers) are typically housed in-line with the process flow to capture solids thereby preventing expensive media from traveling downstream. These traps can be designed to capture media particles as small as 50 micron. With a continuous open slot, they provide sufficient open area to let process flow move smoothly, while minimizing pressure loss through the screen. AMAC's engineering group can design a complete system including the housing.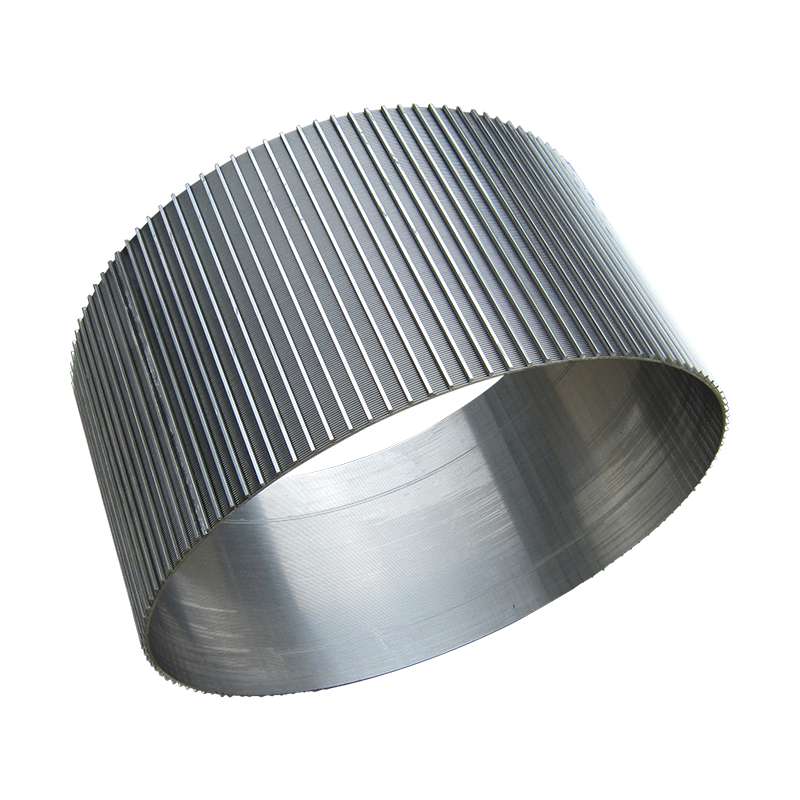 SS Filter Nozzles
UBO wedge wire screen retention nozzles are manufactured in almost any alloy and according to customer flow requirements. They can be designed for filtration for more effective use of the treatment media. Because of their non-clogging design, wedge wire nozzles are effective in a wide range of water treatment and other industrial applications. Standard applications include underdrain media retention elements, flow distributors in demineralizers and water softeners in pressure and gravity sand filters. These nozzles can also be used as collectors at the bottom of vessels by installing them uniformly across a tray plate. The combination of high open area and a non-plugging slot design makes this nozzle and collector application popular.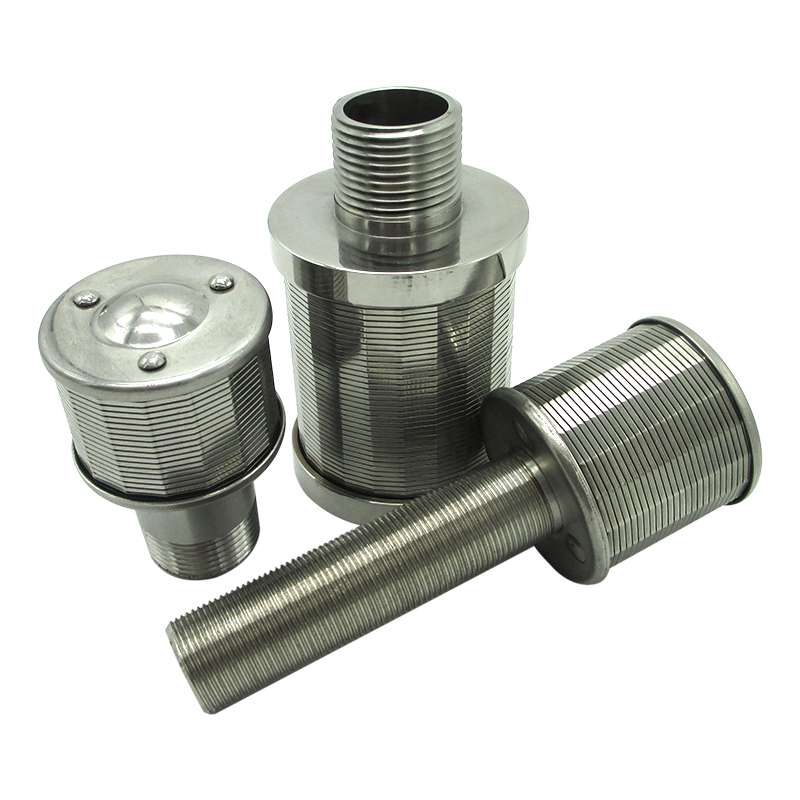 Wedge Wire Filter Baskets
UBO wedge wire style filter baskets are designed to meet the open area requirements, handle the design temperature and meet differential pressure specifications without restricting flow. Combination inlet basket (distributor laterals) and outlet basket (collector laterals) systems can be designed and manufactured to meet a customer's performance requirements or specifications. Backwash systems with reverse flow can also be designed to automatically clean the screen products.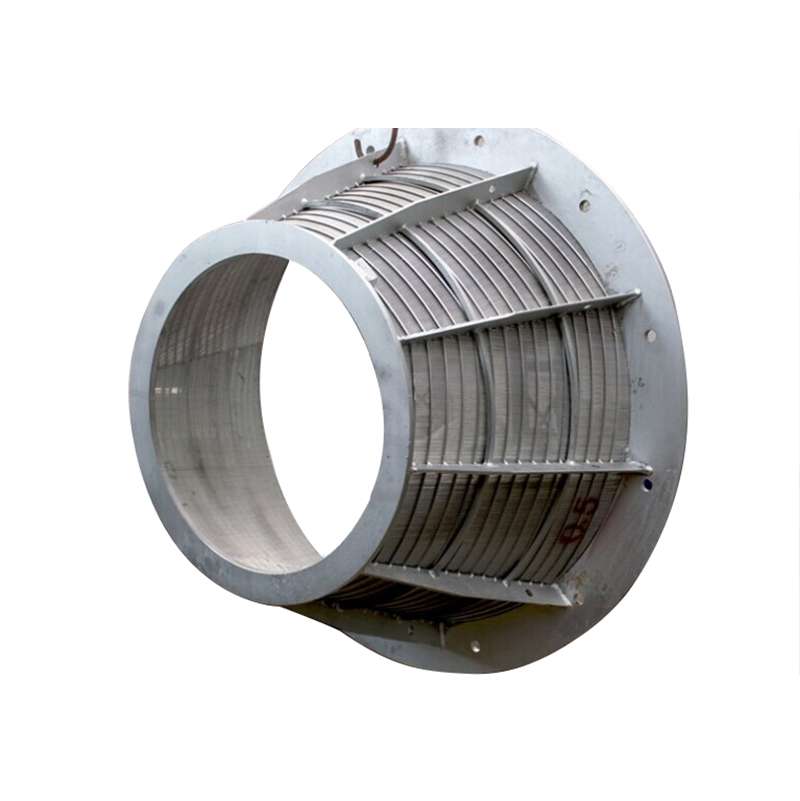 Hub and Header Laterals
Hub laterals are designed for vessels with elliptical heads. They enable the system to collect completely to the bottom of the vessel. Header laterals are suited for flat bottom vessel distributor or collector applications. These systems can be designed to accommodate side, center, top or bottom inlet piping. Integral backwash systems can be designed for any hub or header lateral for a fast, effective and efficient cleaning of the screen. Laterals are usually connected to the hub or header with either flanges or threaded fittings. Systems are designed for effective liquid or solid retention in a wide range of applications including exchangers, clay or sand filtration, carbon towers and power plants with water systems. Our experienced engineering group designs each system to provide even distribution or collection across the entire cross-sectional area of the vessel.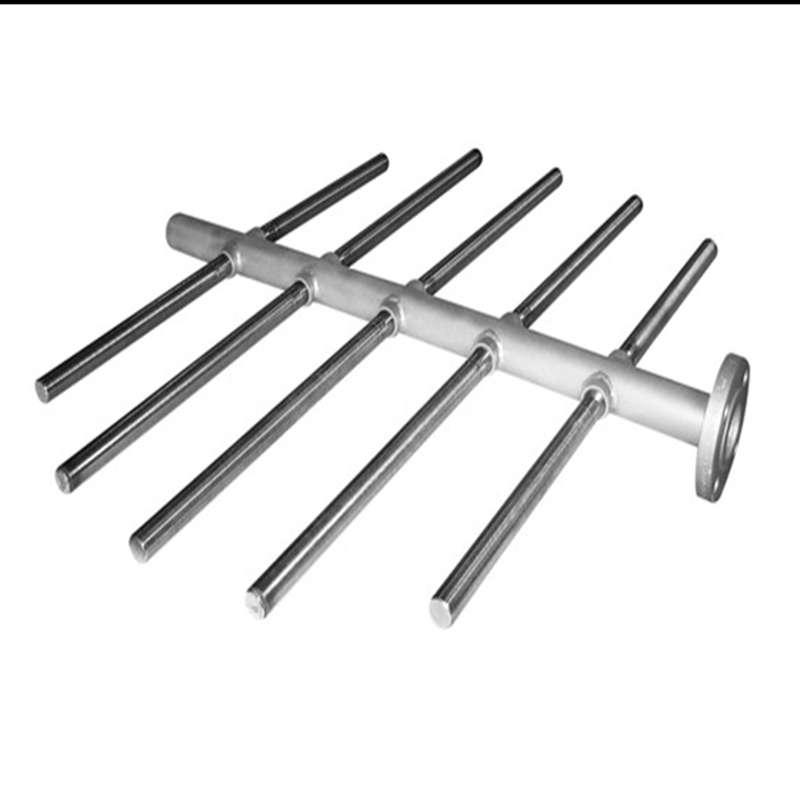 Wedge Wire Screens
Wedge wire screens are particularly well matched to the requirements of high capacity filtration. These screens are self-cleaning, durable and reusable. Sieve bend (or curve screens) have the wedge wires oriented perpendicular to the flow direction. This allows water to pass through screen to be collected as wastewater, while the angle and flow allows the solids (or branches) to slide over the screen's smooth surface. These screens are effective in wastewater treatments, dewatering systems and other water-solid separation applications as well. Flat screen panels are used in a similar application as sieve bend screens as well as in shakers for sewage separation systems.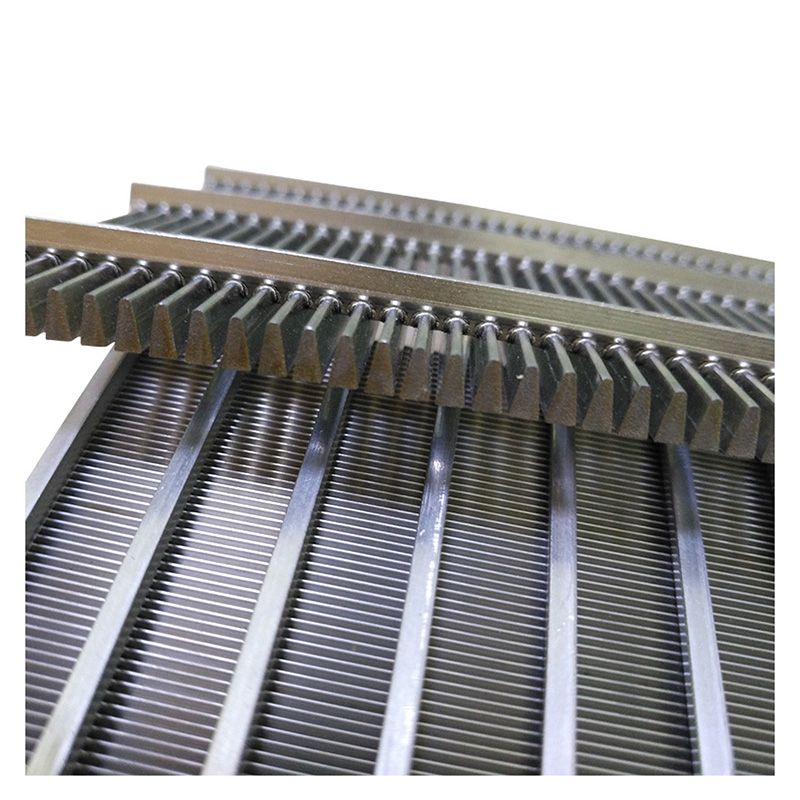 You may also be interested in the following product(s)