Introduce of Wedge Wire Wire Mesh
The origin of the Wedge Wire wire mesh
In 1904, Edward E. Wedge Wire founded Wedge Wire Screens, and developed the world's first continuous open wedge wire winding screen for water wells, also known as wedge mesh.
Structure of the Wedge Wire wire mesh
The standard welding structure of Wedge Wire Nets is to use resistance welding to connect the winding wire and the support ribs in a continuous rotation manner. The winding wire is welded to form a continuous open wedge mesh during the ribs.
Wedge Wire wire mesh can be made into a variety of different structural forms, including cylindrical, flat, curved or other custom shapes.
Wedge Wire wire mesh Advantage
The application of the wedge wire mesh provides a larger opening area per square meter of screen than other traditional methods, so that more water flows in or out with higher efficiency.
Wedge Wire wire mesh Application
For over a century, Wedge Wire wire mesh has become the preferred filter element for various industries such as food, pulp and paper, mineral processing, oil and gas production, petrochemical refining, water and wastewater treatment, and drinking water supply.
Wedge Wire wire mesh manufacturers
Relying on the advanced Wedge Wire wire mesh manufacturing experience, ubo's products mainly include wedge mesh, water filter cap, water distributor, filter screen, resin trap and various non-standard filtration products.
And more Wedge Wire wire mesh filter products, you can contact us to order ,and our product price is the factory wholesale price ,the quality is more better,and Make you satisfied。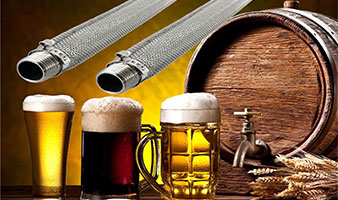 You may also be interested in the following product(s)