Filter Panels place in the world of industry
Welcome to Hebei YUBO Filtration Equipment Co.,Ltd.
The fundamental concept of filtration can be summarized as a relatively simple process wherein matter of varying sizes gets removed from the water or air.
This intuitive process helps in meeting certain purity levels of the substance in question upon the pass-through of the filter.
This practice plays an essential role in the operations of these established industries, where high demand for the best quality panel filters in the market is always on the agenda.
1. Pharmaceutical plants
Prescription products rely on panel filters in preventing substance contamination. Viral or undesirable elemental contact can put an entire batch of pharmaceutical products at jeopardy. In addition, pharmaceutical processing plants are to adhere to stringent cleanliness and sanitation guidelines to deliver product safety and efficacy.
2. Oil companies
The oil that has been recently extracted can contain many sediments that require purpose-made panel filters to pick out rocks, dust, minerals, and other elements to make sure the oil is clean before processing. In fact, different kinds of oil go through different types of filters based on their viscosity and overall composition to ensure pure yields before companies process them.
3. Food and beverage industry
Commercial kitchens will often find themselves having to filter grease that has contaminated the air - a common location for these filters are above grills and cookers. More to the point, these filters also play a role in removing particulates that are found in outgoing air.
4. Metal fabricators
Cutting and processing metal workpieces produce plenty of metallic micro-dust. Facial masks and goggles are imperative in metal fabrication factories in addition to filters that block these metals from contaminating outgoing air.
We are the panel filters manufacturer in China, you can leave message to us now if you want to know more informations.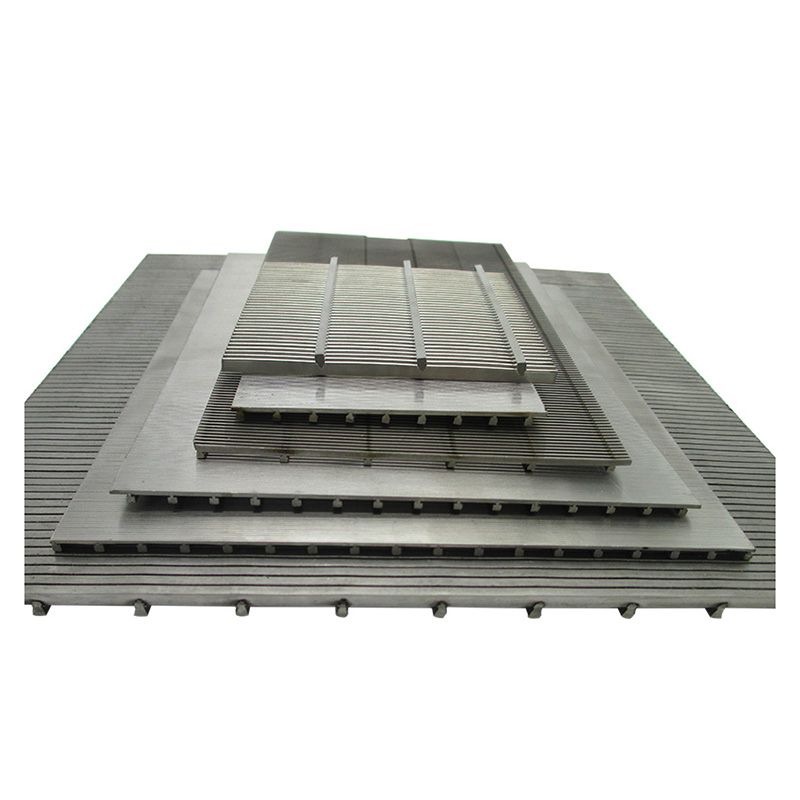 Who We Are?
YUBO Company is the professional supplier in China. It is always committed to study, design and produce wedge wire screen products for industry filter.Now its products include wedge wire screen panel, filter nozzle, cylinder,basket,pipe, Sieve Bend Screen,Profile Screen Laterals,etc.
What Is wedge wire screen
Wedge Wire Screens is a sieve made from looped wires formed into a deep wedge-shaped section. The wedge wire screens can be supplied in various shapes and forms as FLAT PANELS, CURVED SIEVE BENDS, CONICAL BASKETS, CYLINDERS, TROUGHS DISKS either in one one piece or in segments.
our advantages
Professtional, we have our Engineering designers
We are the factory
Quality is our cluture and soul
Customized. We produce and design according to your need
Low cost and high efficient