Coal Dewatering Filter Screen
Welcome to Hebei YUBO Filtration Equipment Co.,Ltd.
Fine coal constitutes a relatively small portion of a product stream in a coal cleaning plant. However, its processing cost is approximately three times higher than the cost of processing coarse coal. Therefore, many coal companies chose to discard the fines to refuse ponds, causing a loss of profit and creating environmental concerns.
This problem can be solved by using the wedge wire screen filter, such as stainless steel Wedge Wire sieve bend screen for coal dewatering.
Sieve Bend Screens also are known as side hill screens, parabolic screens, run-down screens, gravity screens, and DSM screens, can be custom designed to separate solids. Sieve Bends are cross-flow screens. The profile wires are slightly tilted so that the leading edge is position higher which greatly increases the dewatering capacity.
Features for stainless steel Wedge Wire sieve bend screen for coal dewatering:
1. Low Headroom - only 1.1 metres (44") tall for the 900 mm arc length unit.
2. Energy-Efficient - operates with no moving parts and with no energy input.
3. Space Efficient - treats up to 122 litres per second per square metre of floor space.
4. Quiet Operation - No moving parts means no mechanical or electrical vibrations.
5. Accurate Sizing - can be used for sizing solid particles down to 0.2 mm (0.008").
6. Low Maintenance - the profile wire screen resists clogging by near-size particles, and the all-stainless steel construction ensures a long, corrosion-free installation.
7. Easy Screen Replacement - a typical screen can be replaced in 10 minutes with no tools.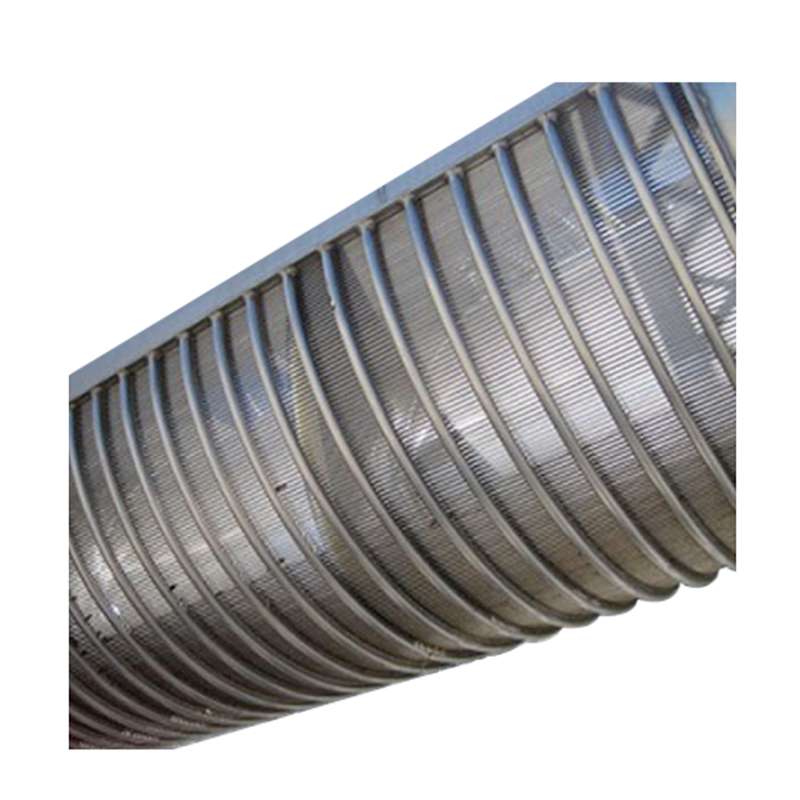 Who We Are?
YUBO Company is the professional supplier in China. It is always committed to study, design and produce wedge wire screen products for industry filter.Now its products include wedge wire screen panel, filter nozzle, cylinder,basket,pipe, Sieve Bend Screen,Profile Screen Laterals,etc.
What Is wedge wire screen
Wedge Wire Screens is a sieve made from looped wires formed into a deep wedge-shaped section. The wedge wire screens can be supplied in various shapes and forms as FLAT PANELS, CURVED SIEVE BENDS, CONICAL BASKETS, CYLINDERS, TROUGHS DISKS either in one one piece or in segments.
our advantages
Professtional, we have our Engineering designers
We are the factory
Quality is our cluture and soul
Customized. We produce and design according to your need
Low cost and high efficient