Type of wedge wire screen
Wedge wire screen products consist of V shape profile wire and the longitudinal support rods. Each intersecting point the Vshape section plane can avoid blockage ,and make sure of the unimpeded water. The consecutive slot have more open area ,and it can reduce the speed of the water entering to of these wires is fusion welded ,so it has sturdy constriction and good mechanical property. Avoid the sand entering the screen under the great pressure ,so it can filter sand better.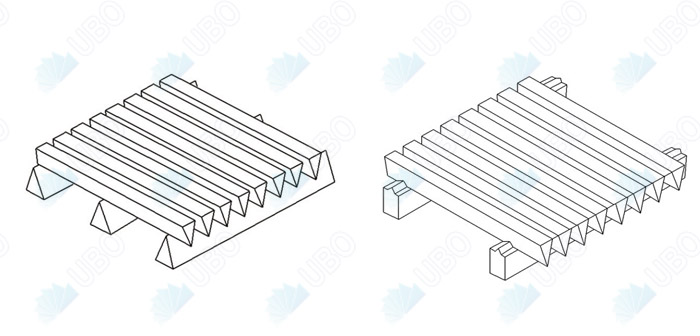 Feature of Type of wedge wire screen
Wedge wire screen is easy to penetrate, having good wear-resisting and corrosion resistance. With Trapezoidal cross-section, even gap, stable welding quality, large opening area, long life time, high strength and high load capacity, it can be made into various shapes. The dimensions, wire diameter, slot and frame structure can be customized.
Application of Type of wedge wire screen
1.) Widely used in vairous kinds of medium filtering
2.) As the fitting using in the water-treating equipment ( the environment protection; the sea water transforms into the industrial water and life use water desalination treatment; running water treatment; softening treatment;
3.) The petroleum industry: the petroleum product terminal filters and the chemical acid; the alkali liquid filters, the ethyl alcohol;
4.) The organic solution recycling filter;