Johnson wire screen plate for filtration
| | |
| --- | --- |
| Category: | Wedge Wire Application |
| Material: | stainless steel 302,304,304L,316,316L |
| Properties: | wedge wire screen |
| Application: | water treatment ,oilfield,mining,water well,food,industry,filtration |
if you are interested in receiving more information or have a question regarding any of our products please fill out the form above and we will contact you within 24-48 hours.

Email:sales@ubowedgewire.com

Author: Maria
Details of Johnson wire screen plate for filtration
Johnson wire screen plate is a metal mesh structural elements for screening and filtering. It is widely used in many industries, filtration, dehydration, removing mud and other operations. It has high strength, rigidity and load capacity, can be made into various shapes of rigid screening.
Our company has the most sophisticated processing equipment and the most advanced detection system. Precision is up to ± 0.05 mm, hole accuracy is up to ± 0.05 mm ,sieve slit is up to 0.1 mm minimum.
Features of Johnson wire screen plate for filtration
screen area consists of wedge shaped wires welded to crosswise profiled wires; the accuracy of the aperture width, totally smooth upper active screen area, high stability, high stress ability and long lifetime of the screen area; it is possible to select the profile of the wedge wire according to the characteristics and abrasion characteristics of the sorted material
Usages of Johnson wire screen plate for filtration
All johnson wire screen plates are used for wide range of applications such as sizing, classification and de-watering.These are used for coal & iron ore beneficiations when fitted on the vibratory machine.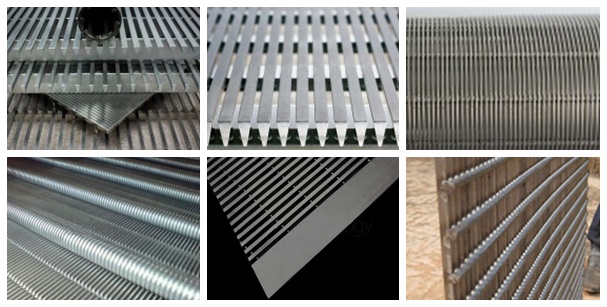 Specifications of Johnson wire screen plate for filtration:
Material:stainless steel
Type:screen plate screen
Width:max 4 meters
Lenght:max 6 meters
Surface profiles

Support profiles

Min.slot opening

Min. pitch in mm

Max. pitch in mm

10S

Q25

0.030

5

17

11S

Q25

0.030

5

17

12S

Q35

0.050

8,5

25

18S

Q35

0.050

8,5

25

18S

10x3/25x3

0.200

17

25

22S

Q25

0.100

8,5

22

22S

10x3

0.200

17

25

28S

Q35/D45/25x3

0.200

17

25

34S

Q35/10x3/25x3

0.200

17

25

42S

Q35/10x3/25x3

0.200

17

25

42S

38x3

0.200

25

25

pitch = distance between support profiles
Wedge wire specification: as your request

Support bar specification: as your request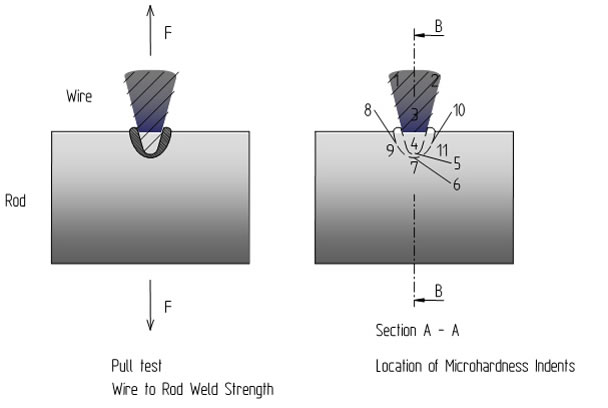 Packaging and Transportation of Johnson wire screen plate for filtration: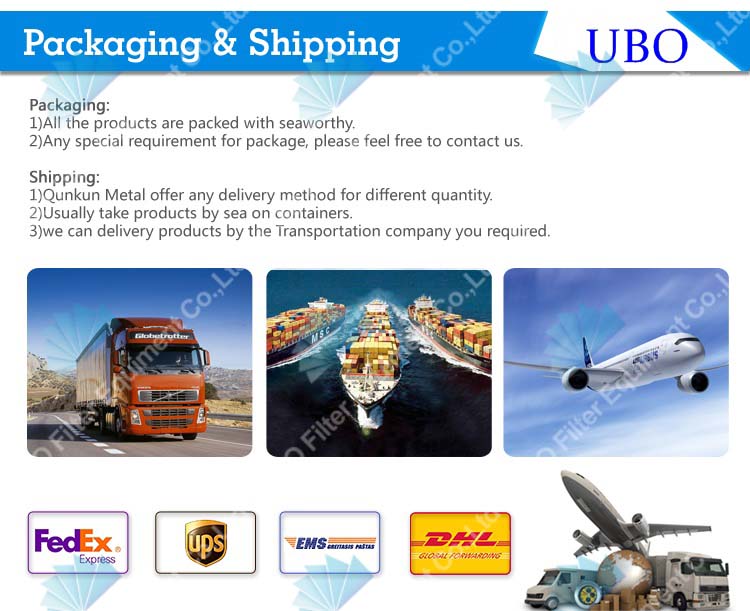 You may also be interested in the following product(s)