Wedge wire parabolic sieve bend screen supplier
| | |
| --- | --- |
| Category: | Sieve Bend Screen |
| Material: | stainless steel 304,304L,316,316L,321,430 or as per your request. |
| Properties: | sieve bend screen |
| Application: | water-treatment,beer brewing,water well drilling ,oil well drilling ,mineral processing, coal-cleaning plant, refining & petrochemical |
if you are interested in receiving more information or have a question regarding any of our products please fill out the form above and we will contact you within 24-48 hours.

Email:sales@ubowedgewire.com

Author: Maria
Detailed description of the Wedge wire parabolic sieve bend screen supplier
Wedge wire parabolic sieve bend screen consists of a concave curved profile wire screen mounted in a frame with the screen openings perpendicular to the flow. Wedge wire parabolic screen has greater capacity than a flat screen due to forces exerted as material flows against the curved surface.
The sieve bend screen have continuous slot openings that widen inwardly. This makes the screen self-cleaning by allowing "near slot size" particles to pass through the screen rather than plug the opening. And the products are made by continuously winding a wrap wire onto a frame of support rods. This is done on precision built, electronically controlled machinery which ensures consistently high strength, precise slot openings and product durability.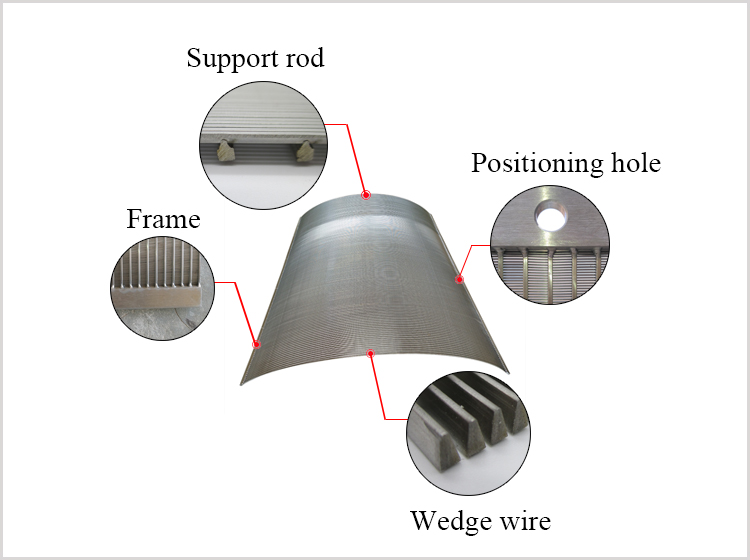 Application of Wedge wire parabolic sieve bend screen
UBO's sieve bend range has been specifically designed to separate fine solids from slurry for many varied applications such as civil aggregate industries, minerals, agriculture, food processing, wood chip and waste water.
Feature of Wedge wire parabolic sieve bend screen
• Sharp cutting action
• Maximum open area and drainage
• Wide range of profiles available
• Abrasion resistant 304 stainless steel
and corrosion resistant 316 stainless
steel standard supply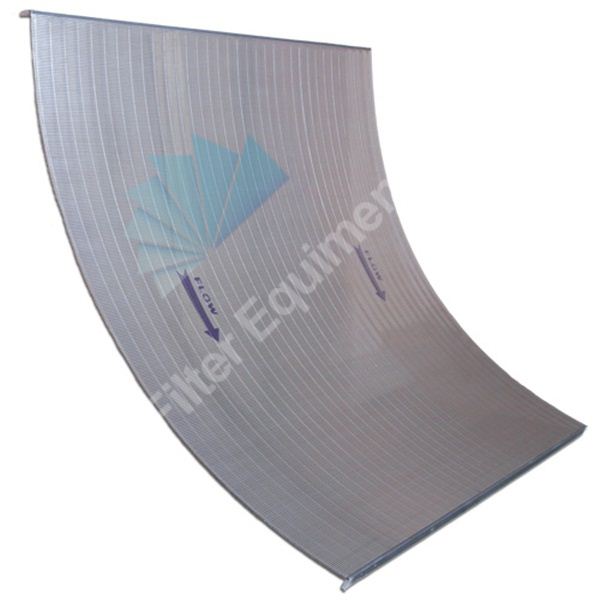 The specifications of the Wedge wire parabolic sieve bend screen supplier: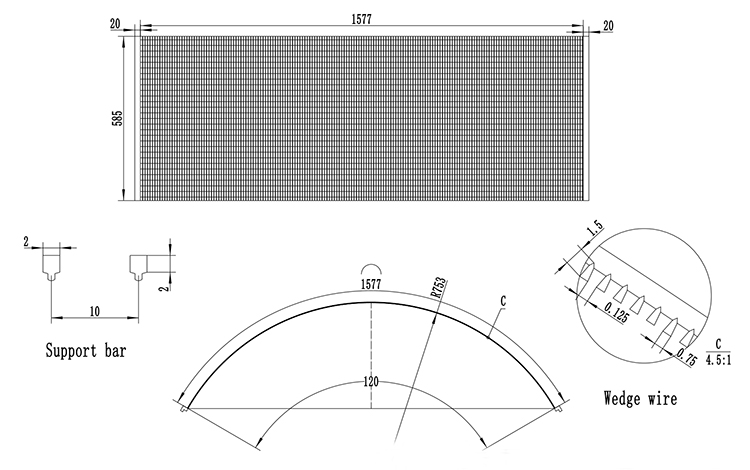 Material
SS304, SS304L, SS316, SS316L, SS321, Duplex, Hastelloy, etc
Length Range
Up to 6000mm
Width Range
Up to 6000mm
Slot Range
20 micron to 3000 micron (Tolerance:+-5 micron)
Wedge Wire
0.5x1.5
0.75x1.5
1x2
1.5x2.5
2x3
2x4
3x5
Support Rod
1.5x2.5
2x3
1.5x2.5
2x3
1.5*2.5
2x3
2x3
3*5
3x5
3x5
4*6
5*8
Angle
90°,120°,140°,150°,160° etc.
Arc height
10mm,15mm,20mm,50mm or depend on you size of screen panel.
Frame
No frame or " L" type frame, ordinary frame, 5*10mm frame etc, according to your request.
Note
Customized according to requirement
The Packaging and Transportation of the Wedge wire parabolic sieve bend screen supplier:
You may also be interested in the following product(s)